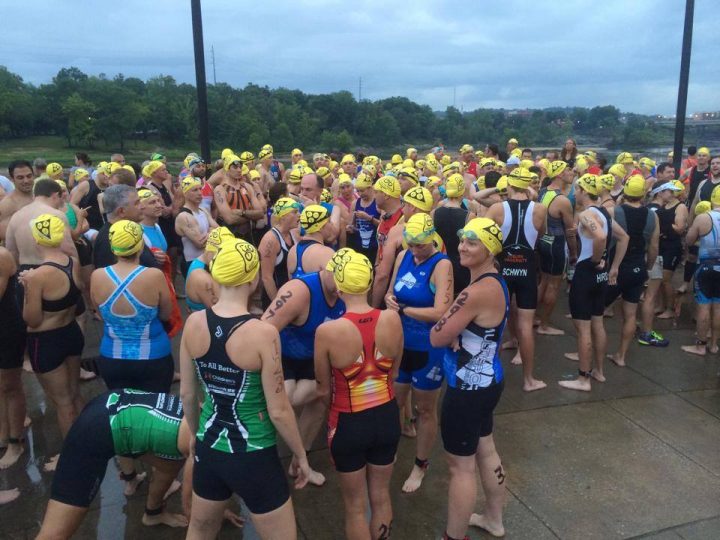 This 500 meter challenge is the perfect race for beginners. The sprint begins at 730am July 18, in Uptown Columbus, with a start down TriColumbusGA water slide into the Chattahoochee River.
Columbus, GA has quickly become a Triathlon Mecca. It is home to the Chattahoochee Challenge Race Series which includes several triathlons, open waters swims, youth races, and an adventure race. The down river swims, flat to rolling hills on the bike, and scenic run courses appeal to both the beginner and advanced athlete. The Chattahoochee Challenge 2014 Sprint Triathlon is also home to the USAT Paratriathlete Southeast Regional Championships!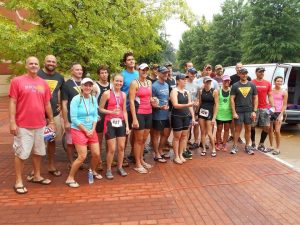 Duathletes will start this race with a one-mile run at 7:45am from Woodruff Park. The 12 mile bike route begins and ends on the Columbus RiverWalk, plus travels through historic Columbus. The RiverWalk will be CLOSED to pedestrian traffic this year.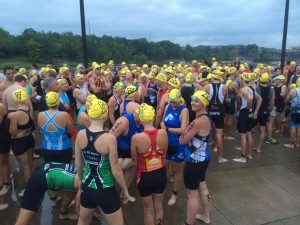 There are plenty of places along the route for family and friends to cheer, and you'll find family friendly activities throughout Uptown Columbus, bouncy castles and an open market. (The bike course begins and ends on The Riverwalk and it will be CLOSED to pedestrian traffic.)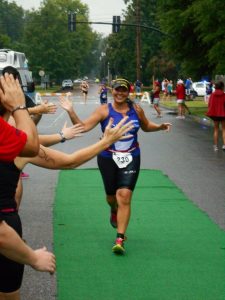 Kicking off the weekend tonight, Friday, July 17, at 6pm, with Chattahoochee Kids, is the first annual kids fun run. It offers youth ages 3-13 the opportunity to feel the excitement of the weekend's competition while enjoying the outdoors and promoting healthy living.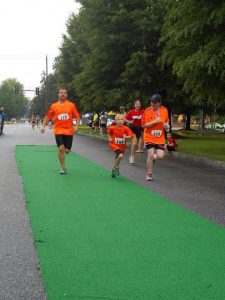 The fun run will begin at the Chattahoochee Challenge Sprint Triathlon Finish line at the Uptown Splash Pad at 10th/Bay Ave at 6pm. This is also the location of the Frogtown Hollow Jam and Crazy Crawfish Festival happening this weekend (read more about them here).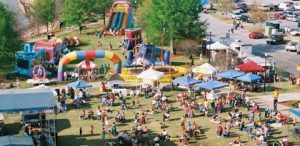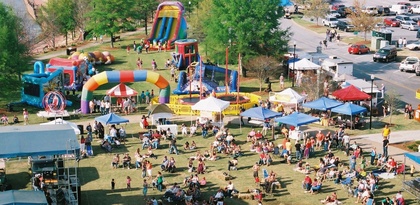 Distances include 1/4 mile, 1/2 mile, and 1 mile out and back courses on the Columbus Riverwalk. (This is a fun run and the above distances can be chosen based on the guardians discretion.)
All proceeds will benefit the building of a playground beside the splash pad in Uptown Columbus.
Itinerary:
Friday July 17, 2015:
Packet Pick up is located inside Ride On Bikes (located on Broadway) 4-7pm
Saturday July 18, 2015:
5:30am Transition Opens/Race day registration/Packet Pick up
7:00am Transition Closes
7:10am Pre race Brief at swim start
7:14am National Anthem
7:15am Race Starts with Paratriathletes
7:18am Floatie Division Starts
7:30am Age Group Athletes
7:45am Duathlon Run #1 begins above swim start
10:30am Awards Ceremony
If Not When, an innovative athletic apparel company, will also be at the expo on Friday and at the finish line on Saturday.
If you would like to volunteer please contact tricolumbusga@gmail.com with availability and volunteer in the subject line. If you have any questions or concerns please email tricolumbusga@gmail.com.
We look forward to seeing you!
Writen by Joanne Cogle, Race Director