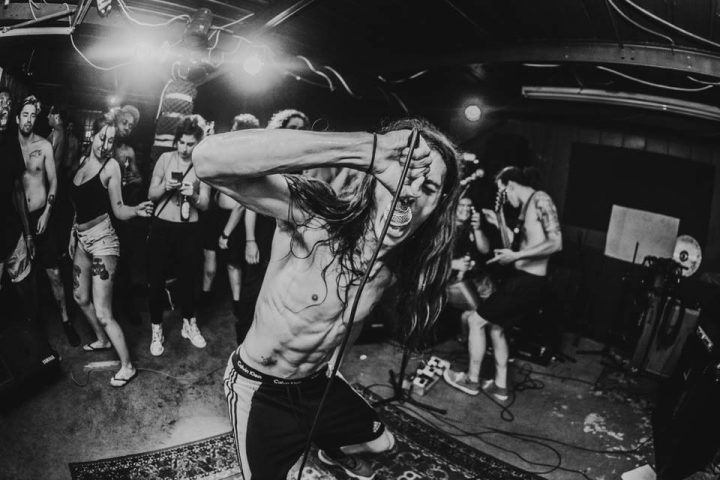 WRITTEN BY SETH SEYMOUR
There have been several underground music venues in Columbus over the years that have catered to an alternative fanbase. Whether you saw hip hop & metal at The Sanctuary, or you were a scene kid at The Core or Gallery 13 back in the day, there has always been a spot you could find fringe music in town.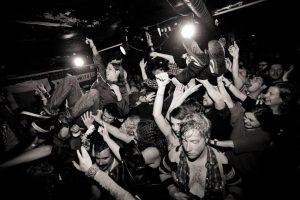 The Estate is the latest bearer of that torch and has far surpassed any of it's predecessors in production quality & booking. Owner Lance Wisham,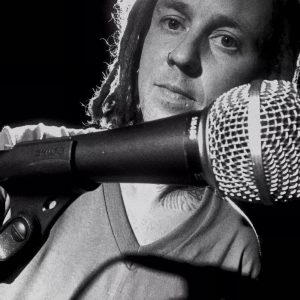 known for his work in bands like Thrill of a Gunfight & Carrier has invested his heart, soul & savings into a music venue that allows every type of music, from hip hop to punk rock, bluegrass to death metal & everything in between. The spot is nestled off of 13th Street in the heart of midtown, somewhat hidden but truly a diamond in the rough.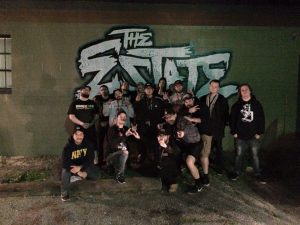 As you pull in to the parking lot, you will likely be greeted by Biscuit or Bailey, two of the mascots for the Estate and some of the friendliest pups on the planet. The signage on the front of the building reads Fountain City Paint Contractors, the parent company of the venue and The Estate – It's Only Rock & Roll, although inside is anything but. As you walk in, there is a pool table, ping-pong & foosball and as you keep going the walls are lined with tour posters, band memorabilia, instruments and artwork.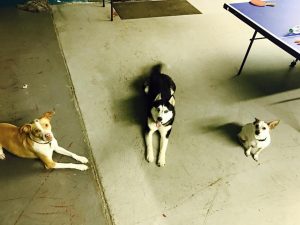 The vibe of the Estate is DIY HXC, but if you look closely you will see a little of everything. Once you make it to the last room, past all the couches, merch tables & bar, there is an ambience of serious business that the massive sound system gives off. The venue itself has a lot of character and the people running the place are genuine and invested in their vision. In the two years of it's operation, The Estate has brought hundreds of acts from all over the country & abroad, through their doors.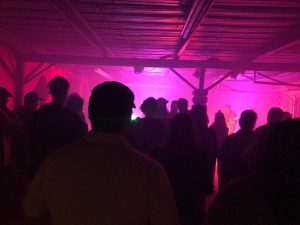 This weekend will be no different with Fero Lux, Useless Against & Opt-Out on Saturday. If you are looking for something different and want to have an awesome night of heavy music, The Estate is the place you want to be.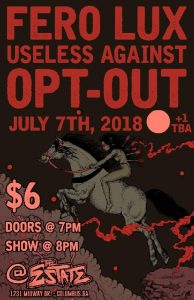 Make sure to follow them on social media @theestatega on every platform to keep up with upcoming events & check out the promo video below:
https://www.facebook.com/theestatega/videos/1429957857065296/
The Estate
1231 Midway Dr.
Columbus,GA
31901
*ALL PHOTOS PROVIDED BY THE ESTATE FACEBOOK PAGE.