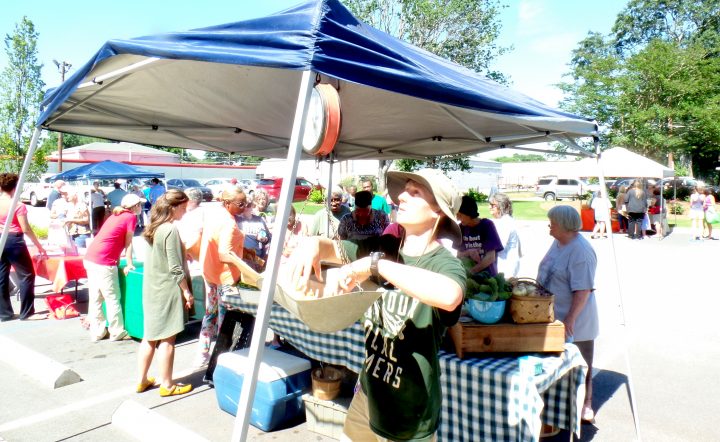 "Food can bring us together. This much I know. But in our neighborhood and many others like it, there's an inexcusable divide that needs to be bridged.

In the North Highland district near our home, 12,000 residents live in one square mile (compared to an average of 860 in the rest of the city). The percentage of folks below the poverty level is 61%; it's 16% elsewhere in Georgia. For those without transportation, the closest thing to a grocery store is a gas station selling fried chicken, chips and candy.

That's about to change.

After last year's orchard planting, Brad and I wanted to do more. Fruit trees were a great start, but they weren't going to make a significant dent in our community's hunger. Not right away, at least. We had to find a way to regularly get healthy, local food on the plates of our neighbors.

A farmers market seemed the next logical step.

Then last August, MercyMed of Columbus, a health clinic that treats everyone regardless of insurance, hosted a Georgia Organics-Food Oasis meeting, to highlight their community garden. They treated 17,000 patients last year, 90% of whom were uninsured or underinsured.

Later that month, Georgia Organics awarded our group a grant that would cover all of our start-up expenses, Wholesome Wave Georgia made us one of their partner GF4L markets, and the Georgia Farmers Market Association gave us a nutrition education grant."

Jenn Collins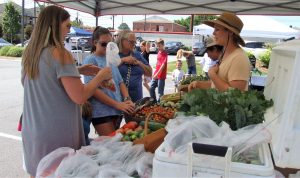 The North Highland Farmers Market is now scheduled on the first and third Wednesdays from 4 until 6 p.m., June through November, in the parking lot of MercyMed on 3702 2nd Avenue. But because of Independence Day, they will make an exception this month. The market will take place on Tuesday, July 3, from 4 until 6 p.m., to make sure everyone gets their holiday grilling essentials!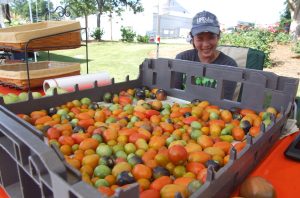 Elijah's Farm, Jenny Jack Farm, Pecan Point Farm and Neal Pope's Farm will have a variety of local produce and handcrafted foods including blueberries, watermelon, corn, tomatoes, yogurt and granola.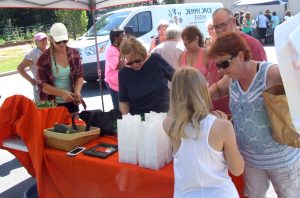 As a Georgia Fresh For Less market, they always double SNAP dollars. SNAP users can simply stop by the market information tent, swipe their EBT card and receive twice the dollar amount in tokens to spend at the market. If a card is swiped for $10, the customer will receive $20 in tokens to use at any of the farmers' booths.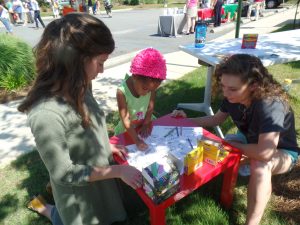 "Columbus has a big Saturday market, and by adding an accessible mid-week venue, we're hoping to change the way people think about farmers markets. Not as supplemental, but, rather, as essential. Places where nearly all the staples can be affordably found — veggies, fruit, cereal, meat, yogurt, eggs and cheese. Most of us make a mid-week run for food, but instead of giving that money to a faceless corporation headquartered elsewhere, now it's possible to support local, small businesses while spending time with neighbors and farmers."

Jenn Collins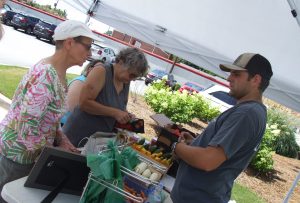 Learn to make Chicken Divan at the second of eight free nutrition classes led by UGA Extension's Expanded Food and Nutrition Education Program (EFNEP). Class begins at 3:30 p.m. in the MercyMed kitchen — attendees can use the 2nd Avenue entrance. EFNEP helps families stretch their food dollar, eat healthier meals and snacks, and reduce the risk of foodborne illness. Participants receive giveaways for the kitchen and a cookbook upon completion. No advanced registration is required.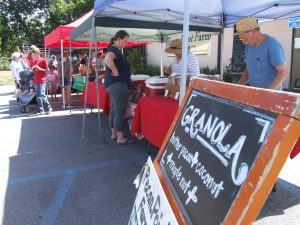 North Highland Farmers Market where good food is the path to good health.
MercyMed of Columbus created an ongoing Facebook event for the market, which they update whenever there's a special event like live music or cookbook giveaways: https://www.facebook.com/events/168352093862153/
Find out more about our farmers and what produce will be at the market by following on Instagram: https://www.instagram.com/northhighlandfarmersmarket/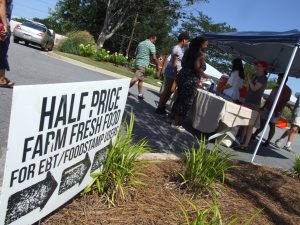 *Content and photos provided by Jenn Collins (pictured above in the red hat). Read more on her blog, here.