The Dirty South Mud Run is not your run-of-the-mill mudder. It is a fun-filled, action-packed, obstacle-ridden, wet, wild, family-friendly, all-day event that is unlike anything you've seen, set on one of the most beautiful properties this side of the Chattahoochee. Taylor County Boondocks Event Coordinator, Jeremy Carter, is so passionate about this unique event that he was adamant about this city girl coming out to the site so I could truly appreciate just how awesome this event is going to be. He was right. You have to see this place to truly appreciate it, and pictures do not do it justice.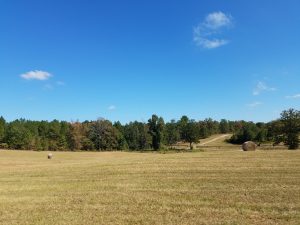 You guys, I am no nature enthusiast. I have never liked walking through tall grass, I'm not a huge fan of dirt, and I don't have any desire to ever spend the night in a tent. Ever. But riding around this land, scoping out the terrain of the course in an ATV (which Jeremy bravely let me drive), even I was in complete awe of the beauty around me.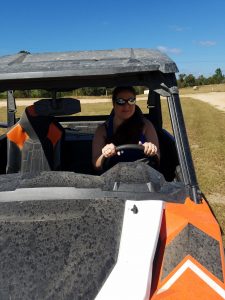 Out at the Boondocks the leaves are just starting to turn, and the views are breath taking from every angle, but don't let the serenity of this peaceful backdrop fool you. The October 15th race will be anything but a walk in the park.
Jeremy and his team are clearly passionate about bringing family-friendly fun to the area. The 4 mile run is packed with 20 to 25 obstacles to challenge every fitness level. You're going to start the race with a muddy splash, and finish it the same way. In between, you'll find walls of dirt, tires, and metal, giant water slides, slippery slopes, lots of ropes, a 3-foot-deep moat, balancing challenges, and a winding path through the woods. While the whole race is not for the faint of heart, participants will have the option to skip any obstacle, as long as they complete a mini-challenge instead (think push ups, jumping jacks, or a couple burpees).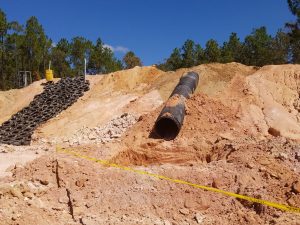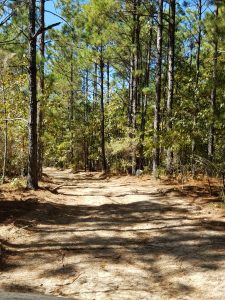 The Dirty South Mud Run isn't just a swampy obstacle course, though. For kids, there is a fun run on their very own course where parents will be able to see their munchkins from start to finish, as well as tons of games and activities for little ones to teens. The best part is that kids under 10 get in free!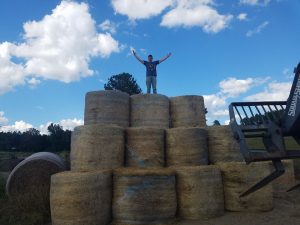 As if it wasn't enough of a steal to get to compete on this unique, never-before-seen course for just 25 bucks a person (with promo code Dirty50), your entry also gets you access to the Monster Truck demo, live music, food trucks, all the activities, and you'll even have the option to camp out! For the people at The Boondocks, this event is about bringing something fun for the whole family that will get families away from their technology, to help them reconnect with one another, and the great outdoors. What could be more rewarding than that? In addition, a portion of the proceeds for this race will be going to support local first responders. And hey, you could win a pretty hefty prize!
If someone in your family isn't running, or you just want to watch, the cost is just $20 to enjoy all the activities. For all this fun, you really can't beat that. I mean, can you even put a price on the memories that will be made? For all the dirty details, check out The Dirty South Mud Run's Facebook page where you will also find registration information, or register here: DSMR Registration (Don't forget coupon code Dirty50)!