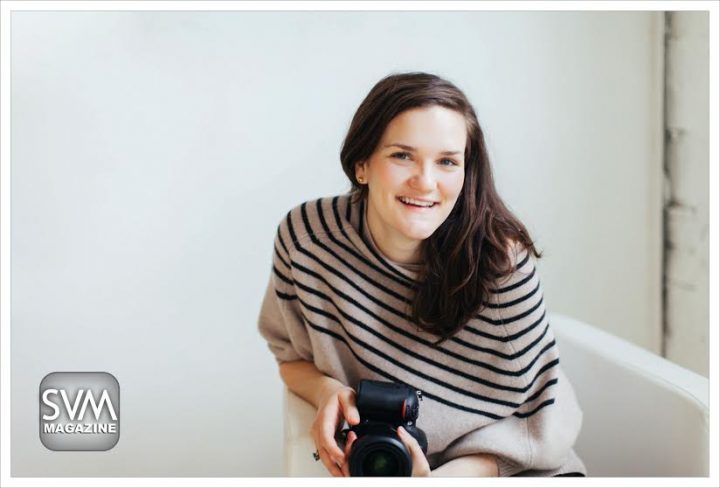 Featured originally in Southern Views Magazine
By Stephanie Reeves
Eliza loves couples coming together, the crisp drama of a perfect dress and that split second as a loving expression breaks across the face of a new husband. Eliza specializes in capturing these sublime moments so you can cherish them forever.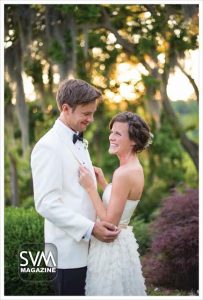 Your wedding day is one of the most important days of your life. Capturing every moment, look and feeling is just as important as the day itself. Eliza Morrill spoke with SVM about how she got into photographing weddings and why she enjoys it so much.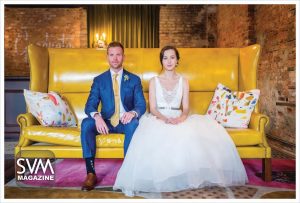 How did you get started in this business and how long have you been taking pictures?
I've had an interest in photography since childhood, but I didn't really "dive in" until around 2007, when I studied film photography at The University of Vermont. From there, I moved to The University of Georgia, where photography was more of a lucrative hobby than a business—photographing for bands, music venues, and friends. I shot my first wedding in 2012, but still didn't see photography as a career option. After two years of balancing a small business and a corporate career, I gave corporate the boot in early 2014 and haven't looked back since.
What is your photographic style?
I've never been much of a traditionalist, and I feel like my work reflects that. I'd much rather run through a field or chase great light in an old warehouse with my couples, rather than pose them on a church alter or ask the little weddings guests to say, "cheese!". My goal is to capture genuine emotion in a way that is timeless and distinctive. I always try to push myself creatively and do something a little different with each wedding that I photograph, and I love that I have clients who embrace that.
What have the highlights and challenges been during your tenure as a photographer?
It's hard to pinpoint just a few highlights when you are lucky enough to have a career that you wholeheartedly love. Going to Barnes and Noble and seeing your work in a magazine is certainly otherworldly—and gratifying. I think the pinnacle for me, though, has been the job itself. Not many people can say that they have a job that makes them excited every single day. Forging lifelong friendships with my couples, their families, and working alongside insanely talented vendors—all while staying at home to raise my twin boys—is hard to beat. Documenting one of the most sacred and important days of my clients' lives is an honor that is not lost on me. One of the biggest challenges I've faced as a photographer is seeing how divided our industry can be. I am a firm believer in "community over competition"—that is to say, I would much rather collaborate with and cheer on what others may deem to be my competition, rather than cutting them down and comparing work. I've learned the hard way that not all photographers share my sentiments in that right, but I've also found an incredible community of photographers and creative entrepreneurs who do, and their friendships and support have been invaluable. Several colleagues and I are working on a collective group that fosters these values of "building each other up" in Columbus, and I'm excited for that to launch this spring.
Who are your main photographic influences?
Oh wow, I have so many! I love the work of Vivian Maier, an amateur (but now well-known) street photographer from the 50s and 60s. Her perspective and use of light is just killer. Mick Rock (best-known for his portraits of David Bowie and other musicians) is also an influence of mine. I was lucky enough to have lunch with him once upon a time, and he could not have been more encouraging. Lastly, Mary Ellen Matthews (SNL photographer) is just so great. I worked for NBC for two summers during college, and would often spend my lunch break wandering around the halls of 8H, just staring at her work. She is crazy-creative and has a way of bringing out the personality in everyone she photographs. Everything she does is so fresh. It's remarkable.
How far in advance do you book weddings, and when is the best suggested time for a couple to book?
Each year is different, but I tend to book anywhere from 8-12 months out. April, May, September, and October are usually my busiest months, with a few rogue dates here and there. I'm a little bit different from other photographers in that I accept a very limited number of weddings a year, so I always encourage brides to contact me as soon as they've nailed down their date and venue if they are interested in my services. I always welcome last-minute brides to contact me as well—you just never know!
What is it about destination weddings that you like so much?
Destination weddings are fun for so many reasons—namely, they allow me to break out of the box and shake things up. Any opportunity to photograph awesome couples at a new venue or a new location is one that I jump on. It's an added bonus if it's somewhere I've always wanted to go!
Are your clients asking you to document the entire wedding weekend?
I'd say that about half of my clients opt for rehearsal dinner coverage these days.
If you could capture one thing in the world with your art, what would it be?
People. Emotion. Connections. While I love and can appreciate landscape and still life photography, human emotion is really what drives me. Photographing the people of Tibet is at the top of my bucket list, although I'm not sure how soon that will happen. If you have any connections, let me know!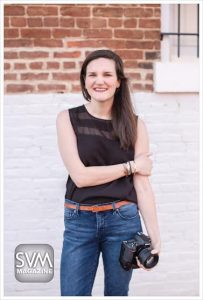 SVM