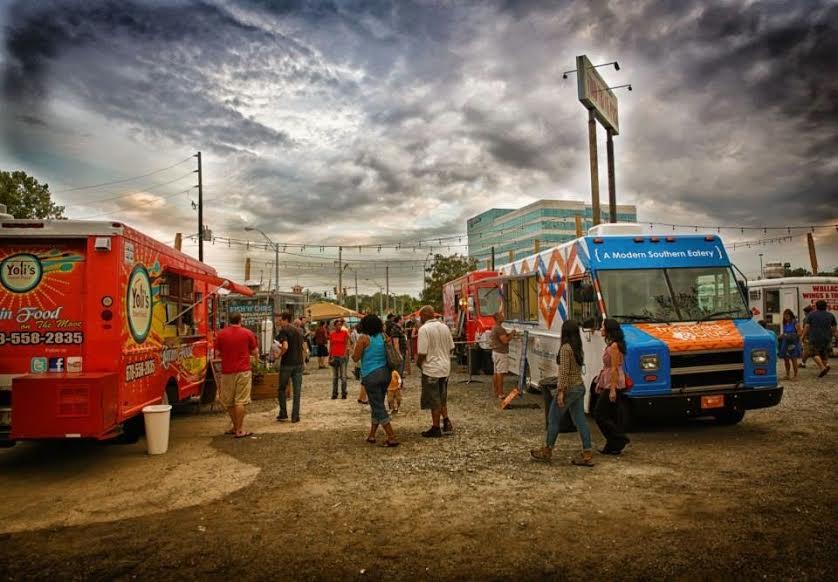 Written by Garrett Lawrence
If you walk into my house and flip on the TV, there's a strong
chance you'll find yourself watching the Food Network. About four
years ago, as I was ingesting my daily dose of televised gastronomic
delight, a new show came on called "The Great Food Truck Race."
Some host was rambling on about these dudes in trucks that made food, drove
around and sold it to passersby's in different locations, in various
cities. My first reaction was that of mass skepticism. Why would
anyone choose to walk to some mobile kitchen and order food through a
plexiglass window? Then stand around eating awkwardly, or resigning
oneself to a nearby curb or bench? But against what I thought was my
better judgment, I decided to watch.
What immediately struck me was the quality of food these people were
turning out. This wasn't JimBob's wings, dogs and chicken baskets, it
was Asian Fusion, authentic Mexican-style tortas and tacos, gourmet
Mac & Cheese; you name it.
As they pushed the gas pedal, they were also pushing the envelope on the idea of traditional food and a traditional restaurant. That's what this whole food truck culture is about. It's about quality of ingredients and a fresh take on approach,
presentation and style.
Even the way they target patrons is different. Some trucks have a weekly schedule, where they'll be in certain areas on certain days, but others make the mystery part of the draw and only leave clues as to their whereabouts via tweets or Instagram posts.
In Atlanta, craft breweries will invite trucks to show up on tour and
tasting nights. Customers may enjoy incredible food, while they
quaff a beer from one of the many breweries in Atlanta's bourgeoning,
beer scene.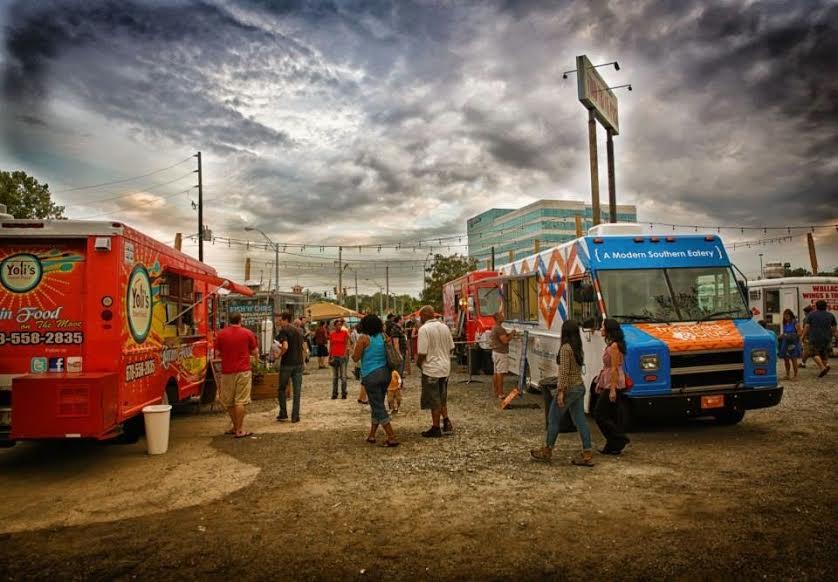 So why all this fluff and praise over a bunch of food trucks in
different cities that aren't Columbus? Because as of the writing of
this article, Food Trucks aren't legal in Columbus (outside of special
events). The need for them was never made more painstakingly obvious,
than during last weekend's Foodie Festival. Foodie Fest was a
collection of local vendors/restaurants in the Rankin Courtyard,
plus various food trucks mostly representing Atlanta, Athens, and Montgomery. Why is that the case? Because it isn't economically feasible to invest in a food truck when it can only be used for special events.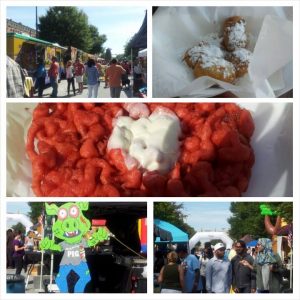 As a millennial, a life long Columbusite, and an entrepreneur, one
of the biggest obstacles I see facing Columbus is the ability to
attract and convince people my age that Columbus is for them. The food
truck debate is no different. I personally knew the founder of The
Naked Donut Company, a business dreamt up and created in Columbus that
now calls Atlanta home, because of a lack of opportunity here. If
Columbus had in place an effective food truck ordinance, would that
business have stayed? Who knows, but I know the argument for staying
would have been much more compelling. Food trucks often serve as an
incubator for those with great ideas and passion, but lack the
substantial funding needed to open a stand-alone restaurant.
I understand the opposition. How is it fair an established
restaurant has to pay for a building, utilities, property taxes, etc.,
when a food truck just drives up and parks across the street while
poaching business? Well, the state of Georgia actually requires all
mobile food service operations must have a home base that serves as a
prep station (which an owner/operator must pay rent on), a loading/unloading area
and parking for the food truck. The trucks themselves
must be full-fledged mobile kitchens. Also, they must have storage for
and access to waste water disposal. Opening a food truck business
isn't easy. If the concern is free rent, take the Atlanta model
and establish a food truck park. Set it up by the 14th Street
Pedestrian Bridge, or Lakebottom Park, and charge a weekly parking fee. Allow multiple vendors to set up shop. A thriving food truck park would be an
incredible addition to the already established and growing tourism
scene in Uptown Columbus.
I firmly believe competition spurs innovation. When more
businesses are fighting for potential customers, they are forced to
work harder to earn a customers' business.
Although some believe we should not allow food trucks because it isn't fair to existing businesses, we may benefit by shifting our perspective. It's very likely food trucks could promote healthy competition, innovation, and challenge the
status quo. I'm sure many fellow citizens can agree, we don't want the status quo anymore.
So, where do we go from here? How do we start the conversation? A good
friend of mine started an online petition for food trucks in response
to an article by Chuck Williams, written about a year ago.
Here's a link to the petition, and a link to the article. I think it's
time we stop talking about it, and do something about it. Read Chuck's article. The ordinance has already been written.
All we need is a vote. Sign the petition. Call your area Council member. Call the Mayor's office. Let's pass the Food Truck Bill.
It might seem like a trivial thing, but sometimes it's the small things that make a place feel like it's yours. It's what makes a place home. Let's make Columbus a destination point, not a jumping off point.
Written by Garrett Lawrence