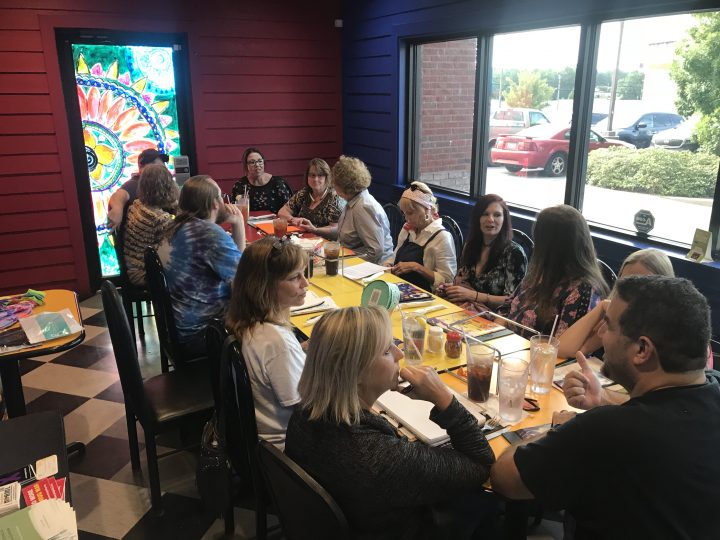 The monthly gathering of Peachtree NORML at Mellow Mushroom Thursday night brought together a table for 15 that included an attorney, a political operative and a dude tribe-identified in tie-dye.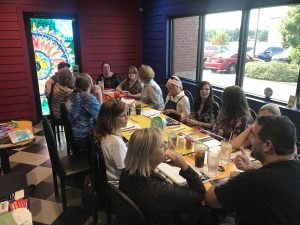 Past guest speakers at the meeting have included Jose Guzman, an attorney with the city's public defender office,  Libertarian Party candidate for Georgia governor Ted Metz and Dr. Eric Codner, a chiropractor whose Columbus Physical Medicine Center is the only place in town currently writing prescriptions for medical marijuana. While all speakers to the group—the local sub-chapter of the Atlanta-based nonprofit leading state efforts toward reform of marijuana laws—represent incremental steps toward the end of prohibition of cannabis in Georgia, the special guest on this night represents perhaps the biggest shock to the system in terms of placing a long-demonized plant's multi-fold benefits into legal, taxed commerce.

"We give you the benefit without the high," Pam Connor, who opened Connors Botanical Den with husband/co-owner Thomas on July 13, says to the group.
Located at 3507 Gentian Boulevard, a couple blocks north of the Burger King, Connors Botanical Den is the first place in Columbus to sell 0% THC cannabinoids (CBD), hailed by High Times magazine "as a major player in today's cannabis revolution."
"We produce cannabinoids in our body naturally," Connor explains. "The problem is we just don't produce enough of them, thanks to GMOs and such, and that's when pain and inflammation begin. Taking CBDs as a supplement returns your body to a healthy homeostasis."
Calling herself a former "Advil junkie" who, thanks to CBDs, no longer takes hydrocodone for hip and feet pain, Connor first saw the product's health benefits in her husband. Having started a CBD regimen two months his wife, Thomas Connor was able to stop taking Lyrica and lose 30 pounds. She tells the group she takes CBD "as soon as I wake up in the morning and 30 minutes before bed and the results have been amazing"—noting that, like a traditional prescriptive medicine, it takes 2-3 days to feel its effects and 2-3 weeks to derive its full benefit.
"It also helps with menopause," adds Dixie June, executive director of the group since its 2017  founding.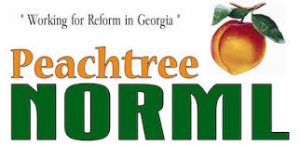 Calling herself a former "doctor junkie," June—wearing green marijuana-bud earrings so well done they came with a card stating, "No, these are not real"—recalls being on a variety of prescriptions until remedying all such health needs with cannabis three years ago.
"If you don't know there are options," June says, "you're going to keep taking these prescriptions for pain that are so destructive to your body and mind."
Response to the one-month-old store has been "phenomenal" Connor says.
She had  issues obtaining the business license at first, finally winning approval from local officials by arguing: "Just because you don't have it listed as legal doesn't mean it's illegal. Show me in the code where it says it's legal to buy milk."
On the first day the store opened, two Columbus Police Department officers came in at 4:30 p.m. Connor says she expected the visit and had done her homework, presenting her business license, product lab reports and asking them to test anything in her store. The two cops asked a series of questions, took a sample, left and haven't contacted Connor since.
CBDs are now legal thanks for the Agricultural Act 2014, allowing the national cultivation of hemp, and hemp products' inclusion on the Federal Register in August 2016.
"It's impossible to get high from hemp," Connor says, "because it contains such little THC. Though very closely related plants, that's what makes hemp different than marijuana."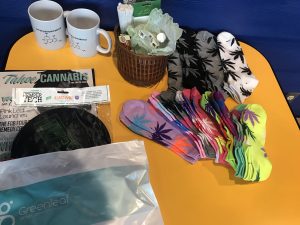 Part of a tidal wave of cannabis-related commercial operations in an America where more than half of the states have legalized marijuana in medical or recreational form, Connors Botanical Den is an affiliate of SunMed Cares. The California-based company and its all-organic product line is now flowering up in shops all over the Deep South: its first opened in Florida in May and is now found in Georgia (4), Alabama (3), Mississippi (1) and Louisiana (1) among a 13-store portfolio.
Organically grown and produced in Colorado, the SunMed product line includes a bath balm, face cream, gummy candies, tinctures and water-soluble forms. "Take and bake" sweets turn into brownies or cookies after adding water.There's even treats for pets suffering from anxiety or hip dysplasia.
Noting that a .03% THC level is legal, A key reason the Connors chose 0% THC product line mostly to accommodate Ft. Benning soldiers, who can't test positive for THC and aren't allowed to enter stores "blacklisted" by the Dept. of Defense. Military receive at 10% percent discount at Connor's store.
"We keep our product and our image clean," says Connor.