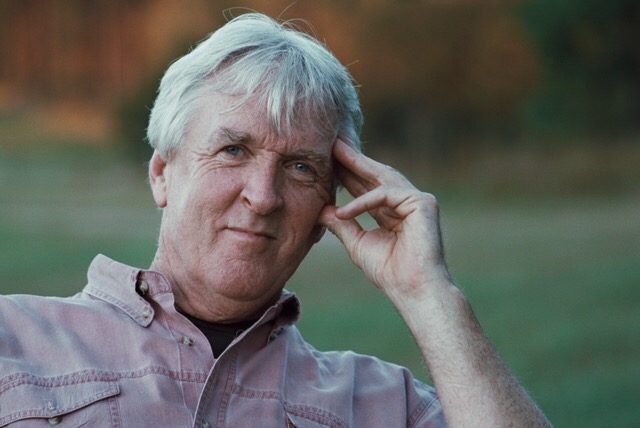 Now entering its second weekend at the Springer Opera House, Kudzu the Musical celebrates in story and song this place we call home—the quintessential eccentric Southern community that is Columbus, Georgia.
In this Q&A with Electric City Life Editor Frank Etheridge, local music luminary Allen Levi shares his insights into the original musical theater production he created in collaboration with friend and Springer Producing Artistic Director Paul Pierce.  
"How did this collaboration between you and Paul come about?"
"I have a very long friendship with the Springer—as a member of the community and having grown up in Columbus, for starters. Also, I have played a number of gigs down there over the years. Some I've booked myself, and some that others have booked me to do.
Through that means, me and Paul have become friends. So back in what I want to say is the late 90s, he contacted me about the collaboration to do Kudzu the Musical.
I had just left law practice not too long before that to pursue music full time. I did not know much about musical theater. Still don't. But I was extremely honored Paul would give me a crack at it.

So he sent me his script of the play and I sketched out a few songs. I was honestly not expecting him to like any of them or ever use them. But somehow enough of them passed the test and I worked up the first versions of Kudzu.
Earlier this year, Paul asked me if I'd rework some of them and tweak some others. We did that. And—voilà!—here we are."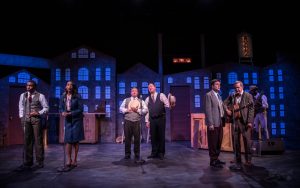 "You've produced dozens of albums and performed in front of hundreds of thousands. Recently, you wrote a memoir, The Last Sweet Mile: A Journey of Brothers, in honor of your late brother, Gary. Did writing that book help you in writing for Kudzu?"

"I think that might be a bit of a stretch.

I think every time we write, hopefully it makes us better at the craft. But I had been writing a lot of short-form stuff over the last couple decades. Plus thousands of songs— which are just short-form stories, anyway. So I suppose it helped.
But I think that in writing the book, I also drew from some prior experience I had as a writer. The difference is the book took much more time. It was a lot longer narrative, a lot more moving parts that I had to put into place.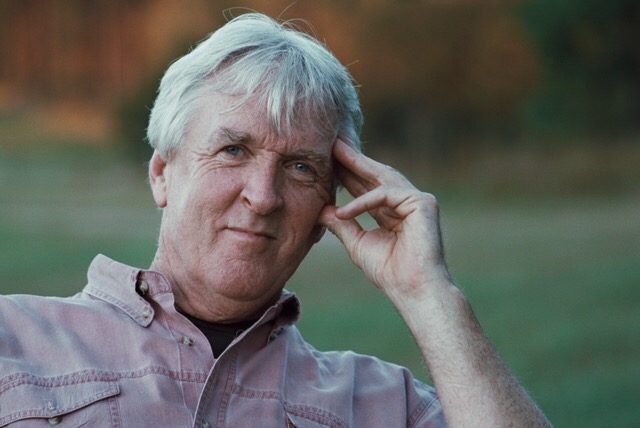 However, I never set out to write this book. When my brother passed away, I realized shortly after he was gone that I was starting to lose memories of him. I have a terrible memory.
I started out just writing a letter to my family, partly for my benefit, but also for theirs—particularly the younger family members that didn't know him very well. The letter kept getting longer and longer.
When I finished, my intent was to go to Kinkos and make copies and give it out to family for Christmas or something. I have a friend who runs Rabbit Room Press, Andrew Peterson, who's also a wonderful singer-songwriter, read it. He asked if they could print it under the Rabbit Room imprint.
I never thought of it as a book while I was writing it. I was trying to remember my brother on paper and it blossomed into what is now, The Last Sweet Mile."
"The music in Kudzu blends the genres of bluegrass, country, gospel, and the blues. That's the music of Georgia. And it's a distinctly local story to Columbus-. How do these musical styles help tell this story? The story, as you've said, of 'our people, our neighborhoods.'"
"Those musical forms are the native tongues of this region.

In choosing the songs and styles for the music in Kudzu, I took my cues from Paul's script. They would jump off the page as the appropriate one to do as I read through it. Paul didn't say he wanted a particular tradition or genre, a particular style or feel, in the music.
But I'm writing, obviously,  as a native son of this region. Those are the forms of music I grew up listening to. That kind of music is in my blood. And I just naturally gravitated to them when reading the script."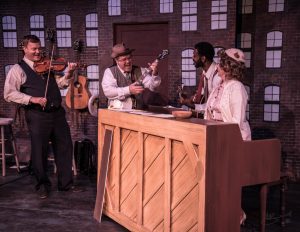 "How important are these musical traditions to our culture today?"
"I think they're inseparable. Southerners love telling stories. We ARE stories.
There are many ways to tell stories. Journalism. History. Film. All are ways to do that. But the most distinct way for people, particularly people in the South, to tell their story is through a song. We tend to commemorate the most significant moments in our life in song. So the use of music in this play to tell the local story is keeping in step with the way it's always been."
"What's the one thing you hope the audience takes away from Kudzu the Musical?"

"I would hope people  leave with a love of place.
A lot of times, particularly when I was growing up here, it was very fashionable to say, 'Oh, I can't wait to grow up so I can leave this place.' That's always been been unfortunate. Despite all its faults, our community has so many virtues. So many opportunities.
My hope is that by Kudzu telling these stories in a beautiful venue, and with talented people, it would make us all realize how blessed we are to call this place our home.
So, leaving with a love of place. And the intentionality of engaging in our community to make it better. To love it for the place that it is."
Kudzu the Musical
7:30 p.m. Thurs.-Sat., 2:30 p.m. Sun., Nov. 8-18
Springer Opera House
Studio II Series, McClure Theatre
Tickets $20-$38