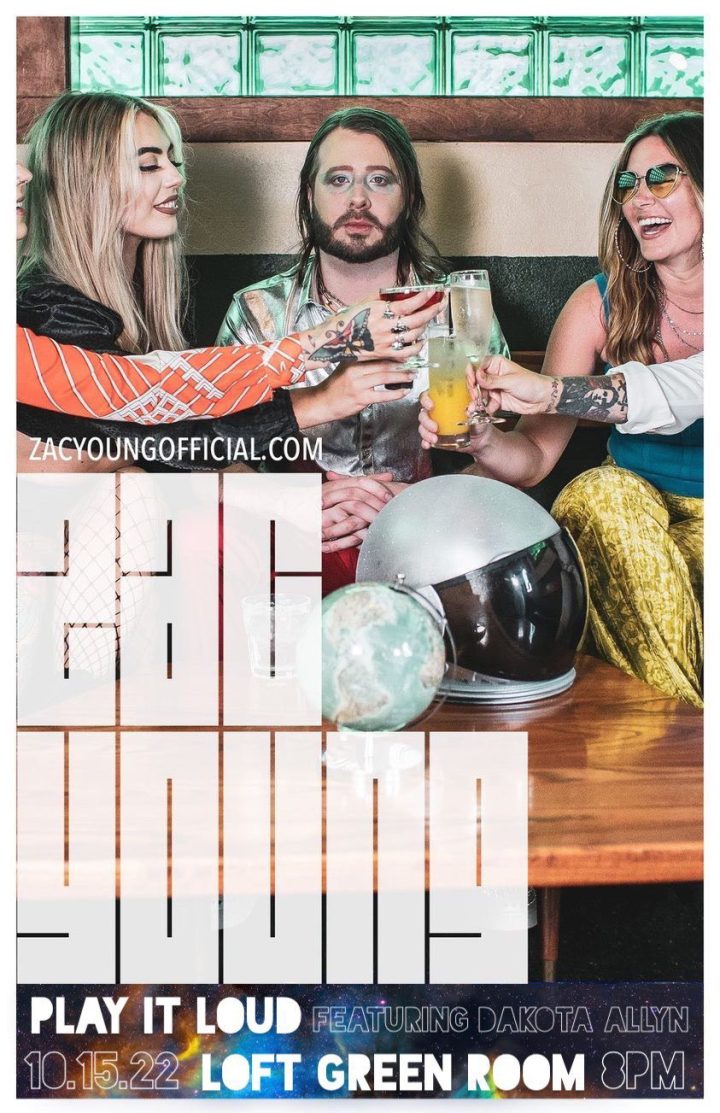 Dear reader, I hope you find this not as much as an informative piece, but rather a sincere invitation to a celebration.
Saturday, October 15th I'll be performing at The Loft Green Room Stage to celebrate the release of Play It Loud So the Stars Can Hear in my hometown of Columbus, Georgia. I've lived in Nashville since 2018, so it's certainly a homecoming in that literal sense, but there's many more facets to this!
Play It Loud So the Stars Can Hear was recorded at Spinnaker Studios in Columbus. Recording is expensive so why add the extra expenses of travel, lodging, etcetera to record 330 miles away when there are plenty of phenomenal studios & musicians in my own backyard of Nashville? The respect, passion, & camaraderie I share with Jason Ezzell (owner & engineer) & Marty Ortiz is why. Of course they are both immensely talented (as is half of Nashville), but it's that rare & genuine chemistry we share that is truly priceless. They brilliantly produced & performed on the record. We sprinkled in Kevin "Gr8Trakz" Lamar who recorded & produced Stereomonster's And The Kids GO Crazy, THE Martell Hughes on drums, superwoman Brittney Allen (The Voice) on various vocals, & CSU's Ryan Johnson on saxophone to create a very bright & evocative rock 'n' roll experience. So, there's that homecoming aspect, but there's more!
From 2018-2020 I also traveled down & recorded at Spinnaker for my first solo album: Nocturne for the Nocturnal. Our chemistry originally blossomed on this project featuring Jason, Marty & many popular and incredible locals: Randy May, Olan, Steve Thompson, Josh Becker, & Kristin Young; Marty's kids even made it on a track. Well, touring plans with this album deteriorated quickly as the project debuted on March 20th, 2020 right when the entire world shut down due to Covid. Although I've played stripped down versions of many of the tracks from Nocturne for the Nocturnal October 15th will be the first time with all the bells and whistles.
This is a celebration which has been patiently brewing in the shadows for four years. This is an internal revival for The Prodigal Son. This is a true homecoming.
We can't wait to play it loud for you.
All the love,
Zac Young