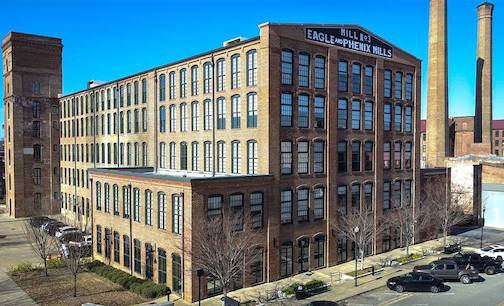 Who could have imagined the seismic shift in the way we live, work, and play that occurred when Steve Jobs caught lightning in a bottle with a flash of LSD-induced genius and created the iPhone?
Jobs is dead but his genius lives on. Today, iPhones shape global connection and commerce. One decade after his invention hit the market, one obvious impact of Job's personal-freedom principle has been the capacity to conduct business without borders.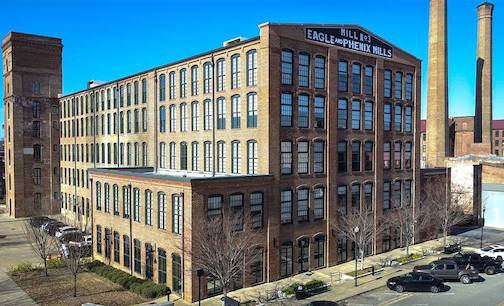 Millennials are more familiar with virtual reality and virtual meetings than rush-hour commutes and the lunch-hour whistle and you see reasons for the rising trend favoring a new model for office space in the 21st century.
Adapting to technology, trend and good ol' keeping overhead low, larger American cities have catered to Digital Age office cultures that are always connected—even while constantly on the go.
Incubator-style office models capable of stimulating economic development was a key finding of the Greater Columbus Chamber of Commerce's Intercity Leadership trips to Greenville, SC, Nashville, Austin, and Pittsburgh.
W.C. Bradley Company is the first to put this concept to commerce locally with CoWork Columbus: a sleek 7,000 square feet carved out of historic industrial charm now open on the ground floor of the Eagle & Phenix.
"For us, it was really about trying to drive the entrepreneurial nature of the city," says Pace M. Halter, President & COO of W.C. Bradley's real estate division. "To give [entrepreneurs] a space that has access to everything they need and hopefully grow into a thriving business."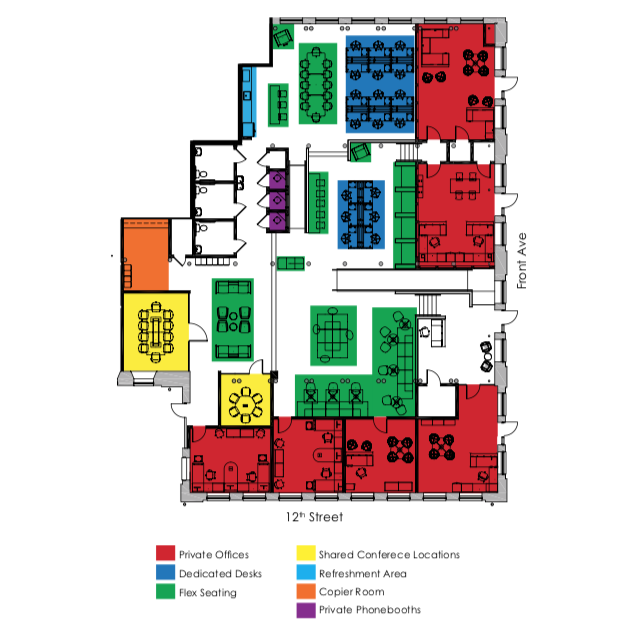 Working with local firm BGP Architects, CoWork Columbus is a stunning addition to Uptown's blossoming live/work/play scene with its bright, open floor-plan that is home to:

6 private offices ($650-$1,175/month)
Designated Desks ($300/month)
Flex Seats ($200/month)
With plans to accommodate a max of 75 "members," CoWork offers communal amenities:
24/7 secure access
1 MG fiber-optic Wi-Fi
On-site membership director (Patti Martin)
2 conference rooms
Break/snack area
Acting upon market response, CoWork announced last week Free Work Fridays, when six flex seats are offered first-come, first-served 8 a.m.-5 p.m.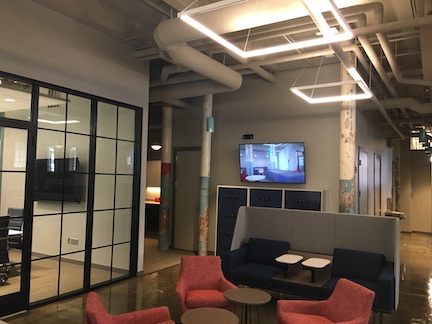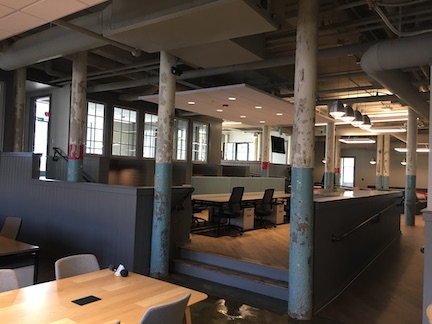 Another initiative, with an entrepreneurial-incubator concept taking hold in Columbus, is the first pop-up shop and event space in the area, Pop Uptown (1234 Broadway). It made a splash over the weekend with artist Yoyo Ferro's captivating mural. Developed to facilitate a business, craft or event, in the heart of the Uptown, by renting the space for a day, week, or month.
Pop Uptown will be opening the weekend of April 5-6th, during ArtBeat, with a pop-up art show with the Columbus Collective.
A year or two down the line, Cotton Companies has plans for similar synergy to root at 13th St. and 3rd Ave. with the coming Dogwood Market.
A product of the Chamber-backed Columbus 2025 initiative, StartUp Columbus has in just one year established a remarkable track record of putting ideas into profits with its incubator in the 1000 block of Broadway as StartUp.
However, it seems that StartUp's announced plans for the "Fab Lab"—an 20,000 sq. ft. incubator in the former Ledger-Enquirer building, owned by CSU and catty-corner from Eagle & Phenix—has been modified.

The 'Fab Lab' idea was first floated by former StartUP CEO Frank Braski, who is now longer with the Chamber-backed entity. Ben MacMinn was hired as Program Manager on Jan. 28.

MacMinn tells ECL that StartUp has a memorandum of understanding with CSU for an incubator space in the Frank Brown Building (former Ledger site). However, the space will be 3,800 sq. ft. with a focus on mentorship instead of Braski's aim toward invention.
Braski had not returned calls for comment as of this 3.27 posting.