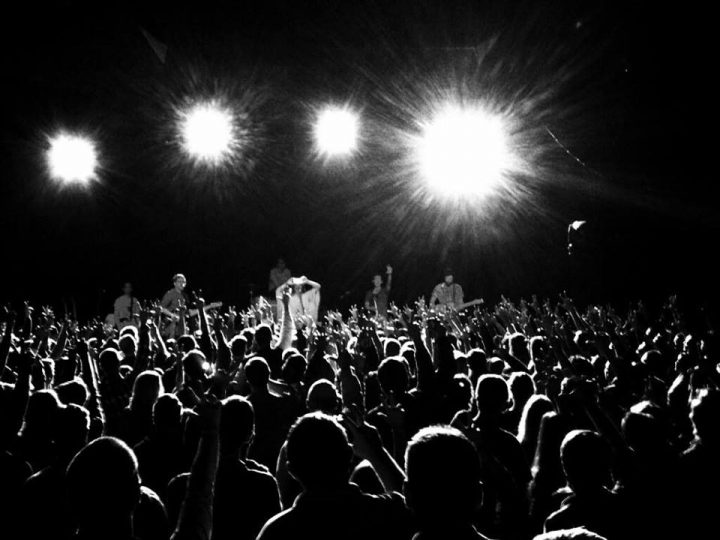 Kopecky is back to play their American, indie-rock in The Loft Music Hall on Friday night.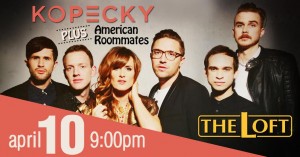 Formerly the Kopecky Family Band, this group of talent continues evolving.
Kopecky has toured the world, playing some of the largest music festivals, including Austin City Limits, Lollapalooza, Bonnaroo, and Hangout.
The band signed with ATO Records (Dave Matthews Band, Alabama Shakes, My Morning Jacket, etc.) and was featured on MTV, ABC, NBC, USA, CW, ESPN, and Jay Leno.
Therefore, they've earned (at least) the nation's attention for their new album, The Modern Age.
It will be released May 19th, and Columbus, GA we will host them on their national tour supporting it.
"The second album, from six-piece Kopecky, takes the many shake-ups the band's endured over the past few years and turns them into inspiration for groove-driven, melody-heavy alt-pop that's intensely emotional and strangely exhilarating.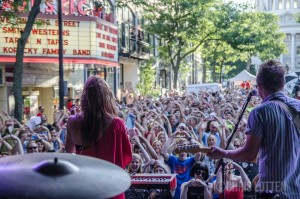 The album was written in this weird time of so much pain but also happiness, and that really informed the writing and recording," says vocalist/guitarist Gabe Simon, who co-founded the group with vocalist/keyboardist Kelsey Kopecky in 2007. "Our goal was to talk about all these very serious things we were dealing with, but in a way that felt nothing like wallowing and more like standing triumphantly, or even dancing our way through it."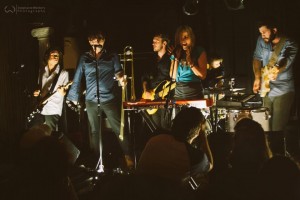 In achieving that, dynamic, Nashville-based Kopecky  offer moments of symphonic grandeur, alongside edgy, electronic-leaning innovation (the lineup also includes guitarist Steven Holmes, bassist Corey Oxendine, cellist Markus Midkiff, and drummer David Krohn).
Meanwhile, their daringly, intimate lyrics both unsettle and engage, asking questions and encouraging reflection on the part of the listener.
"The idea behind the title Drug for the Modern Age is that we're all trying to find the drug that helps us get through life and deal with the pressures and challenges that almost everyone in our generation faces," says Gabe.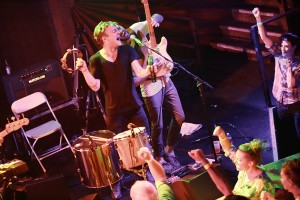 "Whether it's love or real connection or even an actual drug, we're all looking for something that makes us feel like we're a part of something good and meaningful."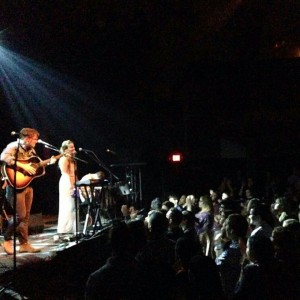 This time around, they took a more slowed-down and deliberate approach that allowed them to bring a new level of sophistication and soulfulness to their song craft.
Drug for the Modern Age serves up its share of intricately layered love songs, revealing Kopecky's endless grace in merging sweetness and melancholy.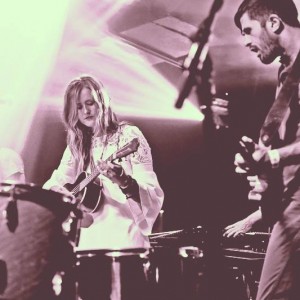 Throughout the album, they also consider the more shadowy dimensions of the human heart.
"One of the main things we wanted to address on this album is that during a time when we're all so wired in and constantly staring at our phones, we're not engaging and hearing each other's stories the way we should be," says Gabe.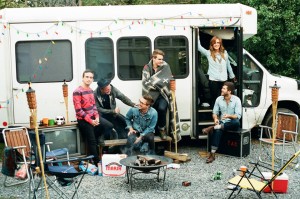 With the band forever bound by their shared passion for purposeful songwriting, all that revelation and sometimes, painful truth-telling, ultimately fulfills something central to Kopecky's mission: a deeper and stronger connection with each person listening." Kopecky
When you see Kopecky's captivating, energetic live show (did we mention there is a cello and a trombone?), you realize their passion and desire of genuine connectedness to their audience.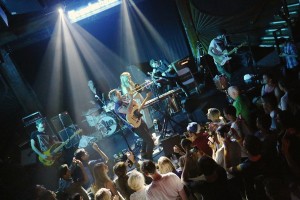 During their performance you feel a part of their family, hence their former name, Kopecky Family Band, and understand why there is a cult-like, family following for Kopecky.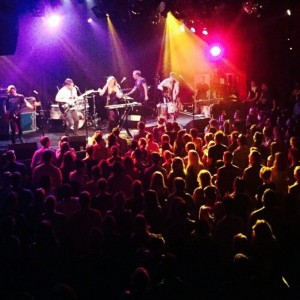 Many of the greatest bands recognize it's not simply about playing music, but connecting with the audience. Kopecky, along with their opener for the night, American Roommates, radically comprehend this paradigm.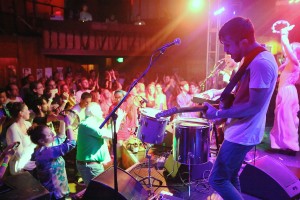 "Quickly fell in love. The Kopecky's sweet rock songs keep blooming into something irresistible." – NPR
"If you like Fleetwood Mac, try Kopecky they are intelligent and a bit edgy, but still mainstream." – New York Times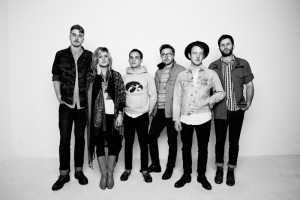 Also, recently named "#1 band to see in Georgia" by Paste Magazine, American Roommates is opening up with their passionate, indie-rock, starting at 9 p.m. for only $10 in The Loft Music Hall.
In the adjacent room, on the main stage, legendary Col. Bruce Hampton will be jamming after jazz 7-9p.m. His idiosyncratic influence has been felt by every major roots/jam musician who has emerged from the Peach State so make sure to stop in to see him!
Kopecky's first single, Quarterback, off The Modern Age:

List of Kopecky's shows:
10 – Columbus, GA @ The Loft
11 – Jacksonville, Fla. @ One Spark Festival
12 – Macon, Ga. @ Second Sunday
16 – Madison, Wisc. @ The Frequency
17 – Davenport, Iowa @ Redstone Room
18 – St. Louis, Mo. @ Off Broadway
28 – Charleston, S.C. @ Pour House
29 – Charlottesville, Va. @ Jefferson Theater
May
4 – New York, N.Y. @ Mercury Lounge
5 – Brooklyn, N.Y. @ Baby's All Right
8 – Greenville, S.C. @ Artisphere
14 – Chattanooga, Tenn. @ Camp House
15 – Atlanta, Ga. @ Vinyl
17 – Gulf Shores, Ala. @ Hangout Festival
19 – Nashville, Tenn. @ Basement
22 – Fort Worth, Texas @ Live Oak
25 – San Diego, Calif. @ The Casbah
26 – Los Angeles, Calif. @ Echo Park
29 – Napa, Calif. @ Bottlerock Festival
31 – Hermosa Beach, Calif. @ Sainte Rocke
June
1 – Phoenix, Ariz. @ Crescent Ballroom
4 – Ozark, Ark. @ Wakarusa
July
26 – Camden, N.J. @ XPoNential Music Festival
Pictures provided by Kopecky, http://larecord.com/photos/2014/09/21/kopecky-family-band-avid-dancer-the-troubadour