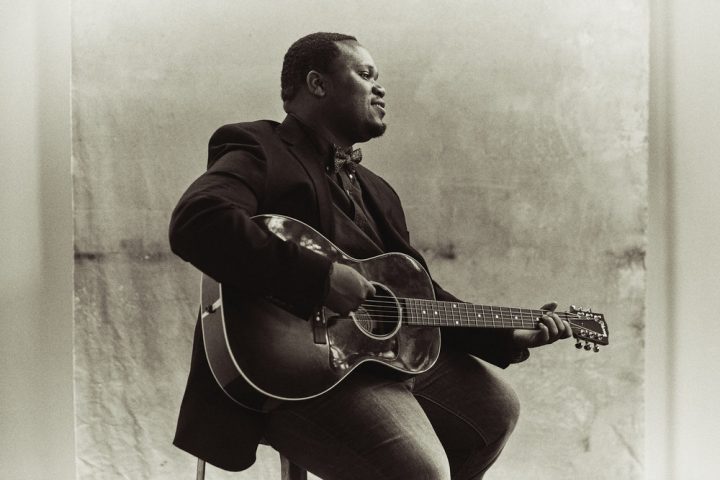 A Budding Blues Star and the Destiny of Success

Baptized into blues stardom two years ago by the legendary Taj Mahal as "my wonderboy," Greenville, Georgia native Jontavious Willis has already enjoyed a blockbuster 2019.

His music drove the Kia "Just a Small Town in Georgia" commercial aired during the Super Bowl halftime in February. Last week, he dropped the album Sophisticated Class, with his song "Take Me to the Country" ranking as the top acoustic-blues stream on Spotify.

In May, Jontavious turns 23 (5.9) and graduates from CSU (5.15).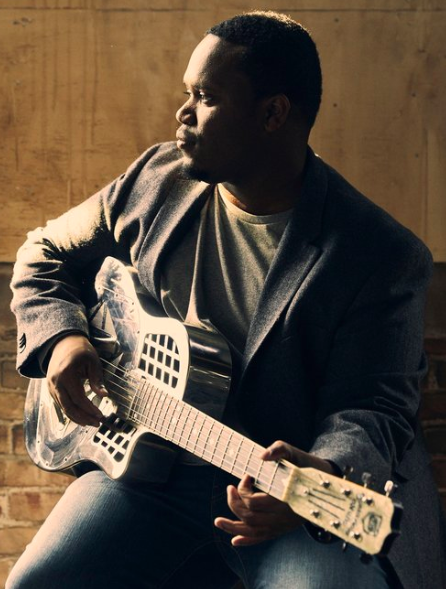 Did you watch the SUper Bowl this year?

"No, I did not. I was on the Legendary Blues Cruise. I was performing when the the Super Bowl was going on.

How it came about is this guy emailed me and said they were shooting footage for some West Point-based stuff. They kept it kinda under wraps. I went to Alabama and did a few videos or whatever. The commercial introduced the Kia Telluride.

My aunt is the one that actually told me that the commercial I was on came one during the halftime.

They were doing a documentary part as well as the commercial. Sometimes, you don't make the cut for the commercial. And I haven't been paying much attention—I'm being pulled my in so many different directions these days."

What's the last year been like for you?

"Still doing school. Trying to going around and do the album—this album's been received pretty well. I'm gigging [in Florida] as we speak and gigging pretty much every week this year. Playing MerleFest later on this month. I have a friend that does their booking and he got me told but told me, 'We only get people that we know are going to be pretty good.' I'm not saying I'm pretty good—maybe I put one past them [laughs]—but he got me on and I'm honored. So, yeah ….."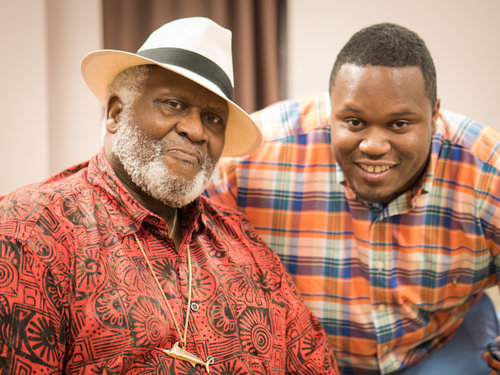 Are you surprised by how much success you're having?

"I wouldn't say so much surprised. I done put in a lot of work. I'm appreciative off all the stuff that's come. It gets overwhelming at times. Now, when I was on stage with Taj Mahal in 2015—that was a surprise. Everything else since then seems like nothing.

Taj told me, 'It's going to come. Just wait for it.' This is the beginning of it. I'm ready for it. I've been ready for it. So it's not surprising, really. I'm just appreciative of it all and ready to go ahead and tackle it.

From when I was a little child though—this might sound a crazy—butI had an epiphany that i would do something. I didn't know what that something would be. But i knew it was something where I wasn't going to be sweating.

If I'm going to sweat, it's because I'm sitting down in a hot climate."

What kind of crowd reaction are you finding on this tour?

"Wonderful. It's always great for me, man, because I like to interact with the crowd.

Last night was a little bit of a low turnout. There was a festival and a hockey game giong on in town. But the people that came stayed until the end. They were right into it the whole time.

Lot of the rooms I play are listening rooms. I'm not against bars but in bars you have TVs, food. The places play, people show up just with the intent to listen to music. I'm really appreciative of those folks and those places that make you feel like you're wanted."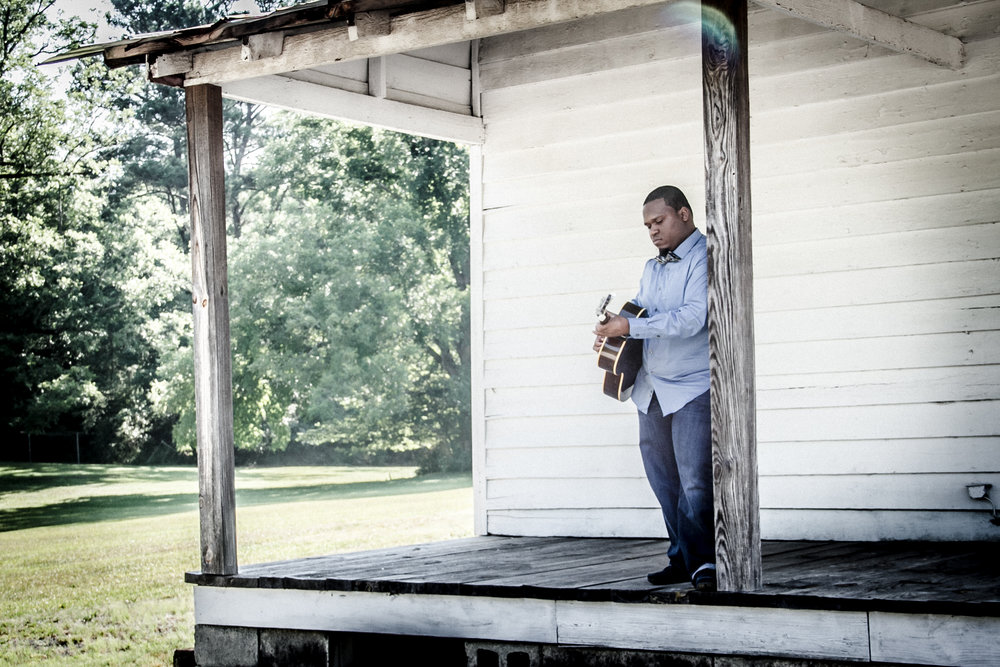 And still, Columbus is not on your concert calendar.
"Like I said before—I only go to Columbus to sleep and to go to school.

It's a different ballgame in Columbus. You got so many of what we call the weeknd warrior's that have a good-paying job and will take a gig for $150 dollars. That makes it hard to get a decent wage.

You can't go to Columbus asking for $1,000. If you want $1000, you're going to have to work for 3 days and 4 nights.

Music isn't in the forefront of Columbus. It's more just what they do to keep the patrons entertained while they're eating or drinking or whatever. It's to be background noise.

Every city of a certain size should have a listening room. LaGrange has got a great listening room: Pure Life Studios. It's owned by a great lady named Maggie McDonald, People don't do anything but sit down and enjoy the music.

Columbus is full of musical history. It depends on what direction the city wants to go but music is not one of the avenues they want to take.

For music to be expanded in the city, you have to inform more people. You have to be in contact with the schools. Ask them to come out to the Ma Rainey House for a required assignment. You have to start early in the schools, before pop culture has told them what to care about.

A lot of people don't know who Ma Rainey is.
She was a bisexual black woman running her business. She was a trailblazer. She went on to and inspired Memphis Minnie and some of the biggest females in the blues.

Naw, Columbus is not on the list in the near figure, anway. Maybe one day."

Speaking of Columbus, you recently shared a bill in New York City with Jake Fussell. Like you, he's from around here and is somewhat unknown in his hometome. And both of you have a vast knowledge of the region's musical history.

Did y'all nerd out and talk about the blues at the gig?

"We didn't really get to nerd out that last time. He went on before me. So he was around when I was playing but we had to go. I wanted to show my girlfriend Manhattan since it was her first time in New York City.

So I didn't get to really talk to him then but last year I was in Durham with Taj Mahal. We nerded out big time then. That was the first time we got to spend time together.

In May of 2018, we really got to hang out at this festival over by West Point. Me and Jake played a little bit together. I met [Jake's parents] Fred and Cathy. He's a wonderful talent. Great singer. Knows the history, too, so we can talk all day long."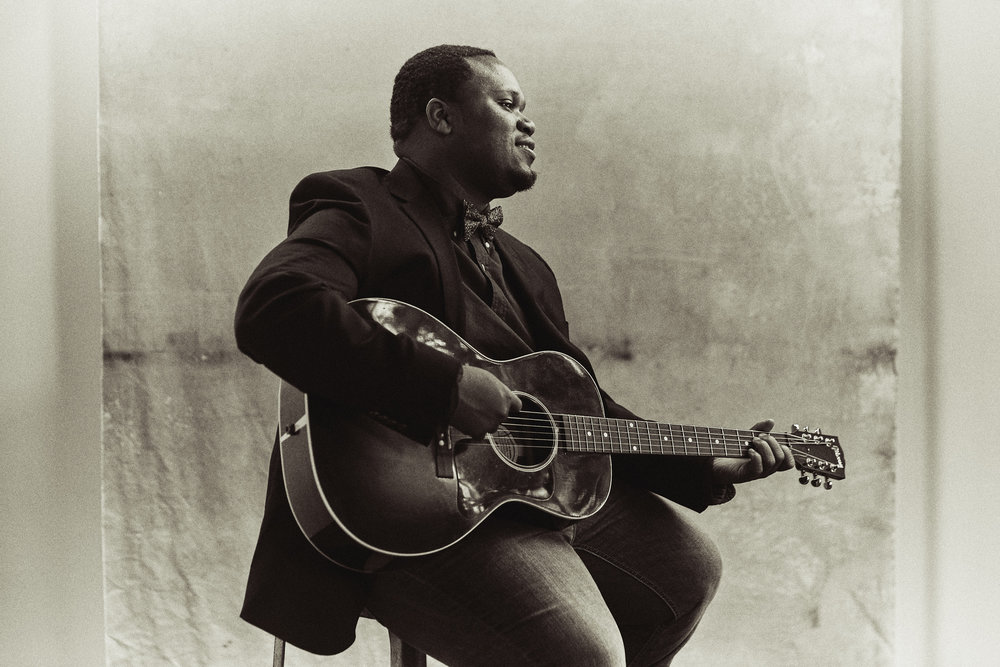 Where did you record Sophisticated Class?

"At Keb Mo's house in Franklin, Tennessee. He was producer and played o some of the tracks.
Kind Blue, He approached me about this when I was touring with him and Taj Mahal (summer 2017]."
These songs run the full range of emotions. What kind of mood do you feel this album has?

"That's what I try to portray in a lot of my stuff is that blues is not just linear and going in one direction. Blues goes in so many directions.

We got country blues on there. Ballads on there. Ragtime. Gospel. Contemporary R&B.

It's a misconception that blues guys only played blues as we know it. The record industry made them play want they figured would sale. Sometimes they went so far as giving them the topics to write about.

I write all the songs on all of my albums. So I get to say what I want to say. Take it whatever direction I want it to go.

You will like at least one song on there. One of the songs will touch you."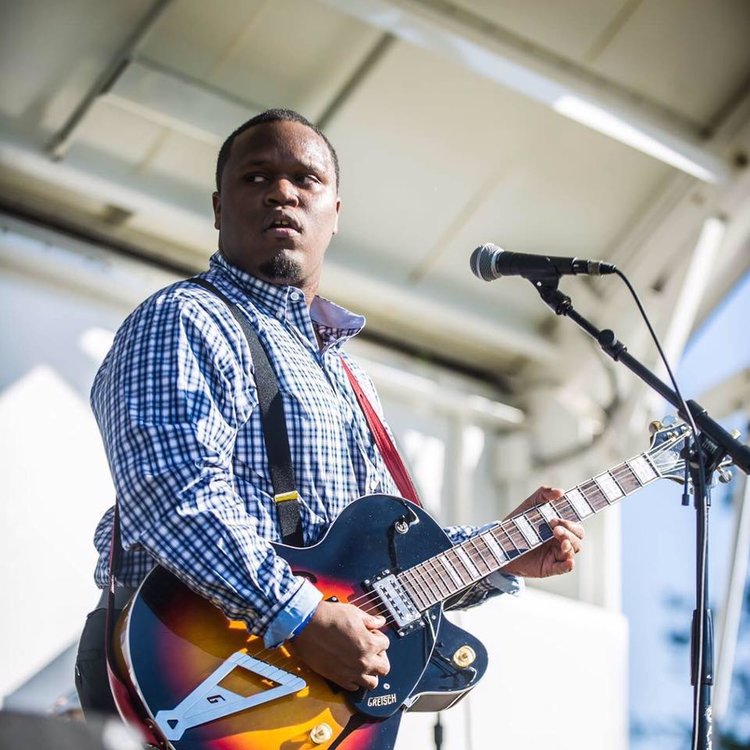 Favorite food: "Shrimp. I'm like Bubba Gump when it comes to loving shrimp."

Best concert ever attended: The first one when I met Taj [at the Atlanta Botanical Garden in 2015] He was the guy that showed me the blues can be about the crowd being into the musician. Good showman and storyteller.

Person that inspires you: "My family. I know you said one person, but I have to include as my inspiration my mom and my dad [Bernice & Larry Willis] and my grandmother and grandfather [Beatrice & Simon Reeves]."

The thing about Georgia blues that makes it unique: "That's a hard question, and I'll tell you why. Long time ago, it had some characteristics. But now everybody plays the Chicago blues, electric blues, from up North.

What makes what I do unique is because i'm actually from the South. Small rural place like Greenville bring a lot of the South out into the blues.
I grew up in the old old black church. We still sing hymns with no music at all, just your voice. My granddad taught me along time ago: 'Project your voice.'

Being from the South brings out a different aspect in music. I take my time when I play because I take my time in life. Being from the South, you can't do nothing but take your time.

I think that's a good thing to use In life, too. Just take your time—you'll get there."