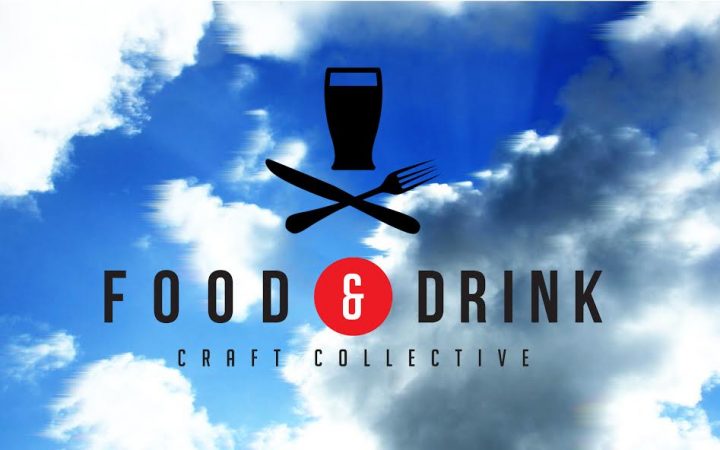 As non-chain restaurants continue opening up around Columbus, GA, one group of guys are looking to highlight them by producing unique food & drink events. Electric City Life had a chance to catch up with Jay Tye, one of the Co-Founders of the new start-up, Food & Drink Craft Collective.
ECL: How did the idea of "Food & Drink Craft Collective" first come to you?
F&D: The idea was co-created between myself and my two partners, Chris Black and Mike Barrington. We had been discussing the emerging food & drink scene in Columbus for about a year and thought the opportunity space was ripe for getting involved and helping accelerate the growth of the local food & drink culture. We collectively decided that the best approach would be to create an LLC that would allow us to produce specialty events that would showcase and shine a spotlight on the independently-owned food & drink purveyors popping up around the city.
ECL: Why did y'all decide on the name "Food & Drink Craft Collective"?
F&D: It's pretty simple. It embodies exactly who we are. We are big fans of food & drink, particularly the craft, or artisanal variety, and together we are a collective.
ECL: You are Senior Vice President at a market research consultancy in NYC, so why invest in Columbus, GA?
F&D: Well, when I think of Columbus, I think of home because I spent a lot of my childhood in Columbus, and still have family and friends in the area. I also think of it as a town with enormous potential. Watching the growth and evolution of Columbus over the past 5 or so years has been really exciting. I've wanted to get involved somehow in helping shape the future of Columbus. This allows me to do just that and we're thrilled to be part of it.
ECL: What brought the 3 of you together to form this partnership?
F&D: I've known both Chris and Mike for over 15 years and have always had tremendous respect for both of them. They each bring a unique skillset to the table that are applicable to what we are trying to accomplish. Our shared passion for all things food & drink didn't hurt either!
ECL: Your first event, "Beers, Beats and Eats", is this Saturday, April 23rd. I loved that you said, "I don't want it to be a booze fest." How will this event be distinctive?
F&D: We really want to differentiate our events from other food/beer/wine festivals by putting the focus on creating an intimate and immersive experience. This way, guests get to interact with and learn about the food & drink business and culture from the people doing it! We want people to walk away from our events having learned something new, and with a new or renewed appreciation for the craft. We also want to showcase only one food and one drink purveyor at each event, which really puts the spotlight on what they offer and their story. For this first event, we're featuring Trevioli Artisan Pasta Co. and Orpheus Brewery.  We look forward to partnering with other local spots that are doing amazing things for future events.
ECL: You mentioned at this first event that you want to gauge Columbus' appetite for these types of events. How are these kinds of experiential food and drink events doing in other cities?
F&D:  Well there are tons of them in NYC and they are always filled to capacity. The tickets sell out in a matter of days. Atlanta, Austin, Nashville and other major cities are doing equally well with food & drink events. Our focus is on the smaller cities with emerging food & drink scenes. We want to be instrumental in helping them evolve into equally great food destination cities.
ECL: Will y'all be giving back to any charities?
F&D:  Giving back to charities is an important component of our mission. We want to promote and raise awareness of the various non-profits out there involved in everything from feeding the homeless or disadvantaged, promoting agricultural innovation, enhancing supply chain systems that allow farmers to bring their products to market and more. There are countless charities and non-profits that are relevant to what we are doing. It's all about increasing awareness and paying it forward. For this event, we're donating a portion of proceeds to Feeding the Valley Food Bank.
Meet the F&D Craft Collective team at their first event, "Beer, Beats and Eats" taking place on Saturday, April 23rd at THE HOOCH from 1pm-4pm.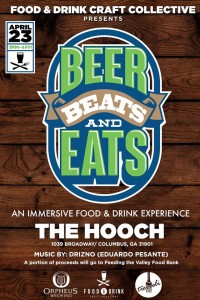 DRIZNO (aka Eduardo Peasant) will be playing a specially curated set @ "Beer, Beats and Eats" that is guaranteed to elevate your food & drink experience. With a golden ear for mixing records and creating on-the-spot remixes, he consistently displays the mark of a skilled DJ by reading the crowd and playing the right tracks at the right time for 20+ years.
Details and tickets available here: beerbeatsandeats.brownpapertickets.com EM:FDCraftCollective@gmail.com