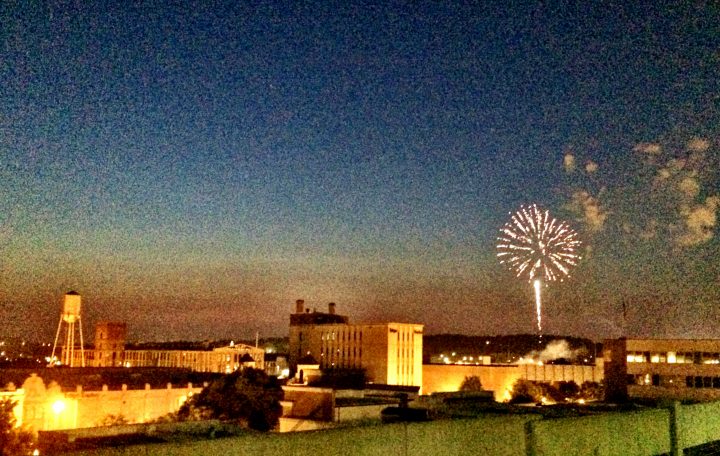 Fourth of July has long been my favorite holiday. Maybe it's the fireworks, the food, or the lack of pressure to buy presents and show up to 100 parties. But mainly, it's my favorite holiday, because we all celebrate the freedom we enjoy in our precious country.
Travel to another country for a period of time, especially a third world country, and you'll see how incredible the U.S.A is, and how privileged we are to live here. Traveling gives us perspective.
I wondered how I'd feel waking up in Paris on July 4th, 2010. After enjoying a beautiful, Parisian breakfast, hoping on a train with a friend through Belguim, and the Netherlands, then landing in Amersterdam, I felt great!
I realized how much of an American girl I was when, even in another country, I ran around telling everyone it was my favorite holiday. Although some Europeans looked at me like I was an idiot for thinking I didn't realize the world didn't celebrate our Independence Day, they all lit up when I told them,
"I'm celebrating FREEDOM today, and hope you will join me!" 
I hope you will join in celebrating freedom this weekend, my fellow country men and women!
Here are our top 5 favorite options this weekend for Columbus, GA:
First Friday Art Walk is tonight, July 3rd 4:30-10:30pm. What better way to celebrate freedom, than by celebrating freedom of expression and creativity!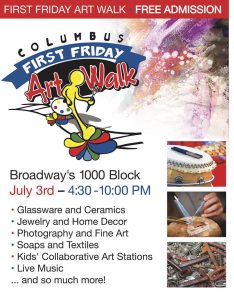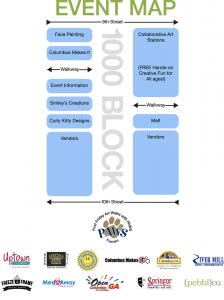 Then, walk over to Woodruff Park for Magic 101.3's Old School Block Party, starting at 7pm. Artists include D'Ambra Renee, Nino Bertell, D.S.O.S. and Tony Terry.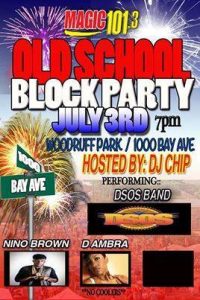 Springer Theater Academy 4th of July Parade will meet on the main stage (on the Broadway 1000 block) at 10 a.m. this Saturday, July 4th. They will head out (via police escort) to parade up and down Broadway, and then back to the Springer stage. Everyone is invited to join in on their annual 4th of July Parade! Once back on the main stage, they will sing patriotic songs, and of course, the Pledge of Allegiance. Bring your noise makers, musical instruments, and whatever else you need to boisterously proclaim your love of America!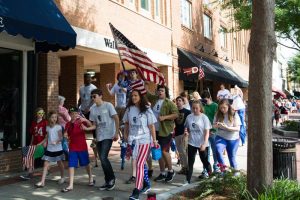 Freedom Fest is the third annual community-wide Independence Day celebration on Saturday, July 4, 2015! Freedom Fest will be held at the National Infantry Museum from 11am to 6pm, and will be filled with music, kids' activities, historical reenactments, food, and fun.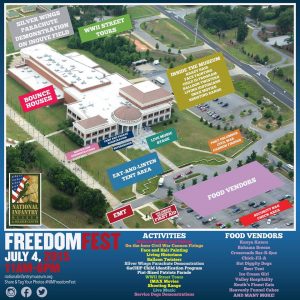 Enjoy live music all day! The music will kick off at 11am with singer-songwriter, and US Army veteran, Tim Maggart (Tim Maggart Fan Page), performing a special acoustic set of his patriotic, country music. Tim will be joined by multi-instrumentalist, worship and creative arts pastor of Solid Rock Church, Tim Zeager. Also at 11am, will be the first live cannon firing by the National Civil War Naval Museum.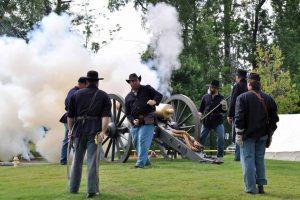 At 12:15pm, local roots rockers, The Oneeders, will take the stage with a high-energy mixture of classic rock, blues, and alternative music.
At 4pm, the Wayne Minor Band from Macon, GA will close out the day with a set of heavy funk, jazz and Allman-inspired southern rock, blended to create their signature "Swampadelic" style.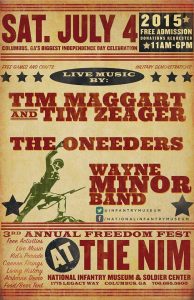 At 2pm, Pint Sized Patriots Parade will begin where kids are invited to dress up their bicycles, tricycles, and wagons – and themselves! – and parade down Heritage Walk. Awards will be given to the most patriotic participants, following the U.S. Army Silver Wings parachute demonstration on Inouye Field at 2:30pm.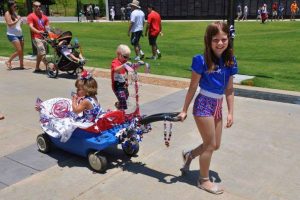 There will be a Kids' Zone consisting of free activities: Face Painting and Krazy Hair (Grand Hall), Balloon Twisting with Lee Andrews Productions (Grand Hall), Meet Superheroes, Bounce Houses (Outside), Cornhole (Outside), and ID kits through GaCHIP program (Grand Hall). You can also climb a new Climbing Wall for only $5!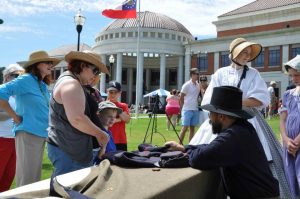 Visitors can purchase ice cream, barbecue plates, chicken sandwiches, funnel cakes, hot dogs, hamburgers, pretzels, beer, frozen cocktails, soft drinks and more, from their exclusive vendors! Vendors include: Sno Town Snoballs, Kona Ice Columbus, Sean BBQ Mapp, The Ice Cream Girl & Co, Odom's German Food, Homer's Burgers, Crossroad's Bar-B-Que, Heavenly Funnel Cakes, DMKx3 Funnel Cakes, Hot Diggity Dogs, Tastee Cookie Company, Chick-fil-A, Coleman Italian Ice, Hawg Pit BBQ, Bahamas Breeze, South's Finest Eats, Lyla B's and more! The Fife and Drum restaurant and the IMAX concessions stand will be open for diners who'd rather stay indoors.

If you need anymore reasons, 10 reasons you can't miss Freedom Fest.
One Nation Under God begins at 7 p.m., at the Phenix City Amphitheater, with contemporary Christian recording artists, Jonathan and Lisa Moore, as well as many area choirs. Concluding at 9:30 p.m., with a fabulous, front-row seat of the fireworks show over the Chattahoochee River. This is a free event.

*Content and pictures provided by each event.