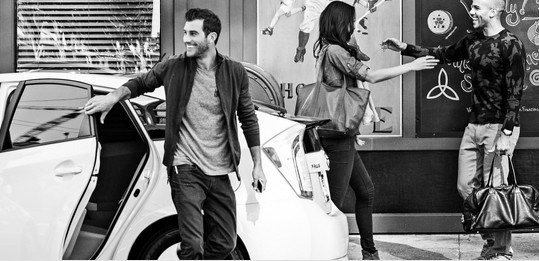 Have you heard the local radio commercials, or seen local job postings for Uber yet?
"Uber is evolving the way the world moves. By seamlessly connecting riders to drivers through our apps, we make cities more accessible, opening up more possibilities for riders and more business for drivers. From our founding in 2009, to our launches in hundreds of cities today, Uber's rapidly expanding, global presence continues to bring people and their cities closer." Uber
Many Columbusites have longed for Uber, and other driving services, after traveling to various cities and experiencing their incredible convenience.
For instance, this kind of service eliminates the inconvenient process of looking up a cab company, peaking outside continuously for the cab's arrival, and in many cases, waiting in an unsafe area. The Uber app (available on Android, iOS, and Windows Phone) connects riders with drivers, using their phone's GPS capabilities. This allows both parties to see one another's location. Your payment is on file with the tech company, which means no more fights about cash or plastic. You also have the amenity of sending a driver to pick up a drunk friend, or deliver flu medicine, for example, with no interaction!
Of course, there is always opposing perspectives, like, "surge" pricing in high demand times, lack of accountability, diminishing local taxi companies' profits, etc. However, the lack of adequate public transportation combined with the DUI Less Safe law (a police officer can arrest you for DUI if you show signs of impairment, even if you're not over the legal limit for drunk-driving), and other factors, causes a  substantial void for driving services in Columbus, GA.
Uber is known to test market demand by advertising jobs and observing how many responses they receive in an area. If they gain enough interest, they will usually go forward with their plans to infiltrate that city. They did the exact same thing in Savannah and Augusta, GA, before Uber came to those cities.
Columbus, GA: Uber is looking at us.
*Cover photo by laweekly.com