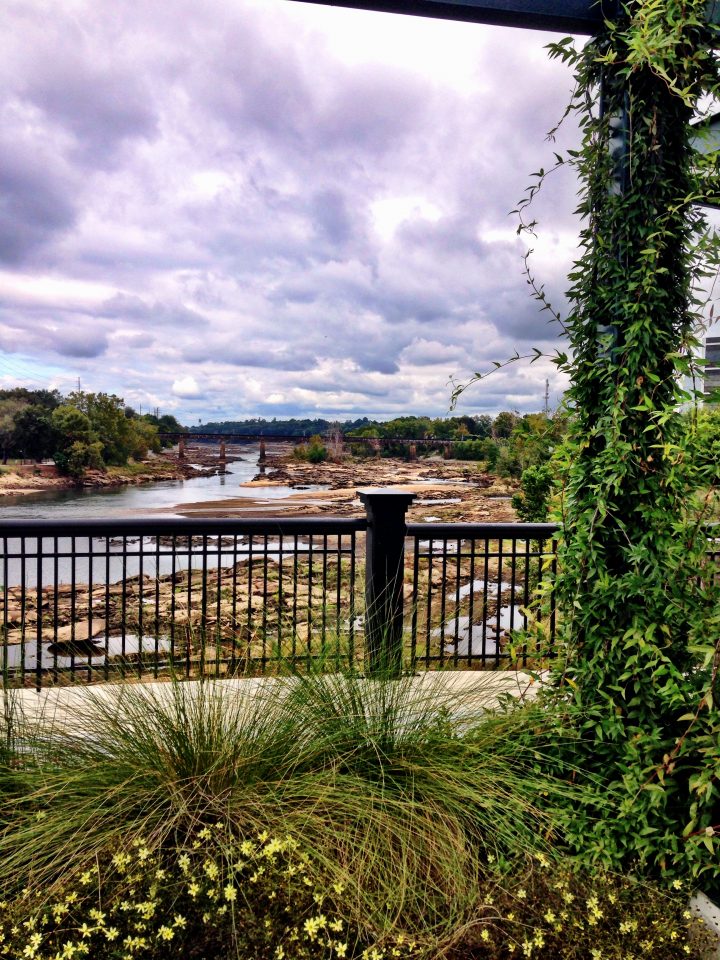 I spent today attending two meetings focused on the vision of Columbus, GA.
The morning began at The Chamber of Commerce with a Young Professionals focus group. Chris Woodruff, Teddy Reese, Joseph Brannan, William Morgan, and I talked to Market Street Services, with The Regional Prosperity Initiative, about "How is Greater Columbus doing?"
The Regional Prosperity Initiative is a group of public, private, and non-profit leaders who have come together launching a comprehensive effort to raise levels of prosperity in Greater Columbus.
They brought Market Street on as a trusted partner in facilitating community, workforce, and economic development strategy. Over the last 18 years Market Street has worked in more than 160 communities in 34 states, and abroad, believing economic development is about improving the lives of individuals. 
The Regional Prosperity Initiative group has a holistic community and economic development strategy that focuses on building strong community. They believe every person is an expert about the place in which they live, and they want to hear your perspectives on what it's like to live, work, and do business in the Greater Columbus region.
Accordingly, they have a survey (you can take here) that will ask you to evaluate different elements of the area's competitiveness and attractiveness as a place to live, work, and do business. Your responses will directly inform the research and strategic planning processes that will culminate in the creation of a Regional Prosperity Initiative.
Have you ever complained about something not being in Columbus? Ever felt overwhelmed by barriers we have as a city that need to be eliminated to grow? Or maybe you have vision for something to transpire here? Then support this initiative, and participate in the survey that ends this Friday, June 12th!
The Regional Prosperity Initiative process will last approximately ten months, concluding in February 2016, and will consist of four research and strategic planning phases.
We are in "Phase I: Competitive Assessment. Market Street is developing original quantitative and qualitative research and conduct public input – in the form of focus groups, interviews, and an online survey – to evaluate the community's competitiveness as a place to live, learn, work, visit, and do business. The findings will be integrated into key "stories" facing Greater Columbus as it seeks to grow and expand its economy, increase levels of prosperity, and improve the quality of life for its current and future residents. The community's competitiveness will be benchmarked against three metro areas with which Greater Columbus competes for both jobs and workers."
Phase II will be Target Business Analysis & Marketing Review, Phase III will be Regional Prosperity Initiative, and Phase IV: Implementation Guidelines (read more details on their website).
The second meeting I attended was Uptown's second strategic planning meeting.
It was an interesting experience going from talking about the macrocosm of Columbus, GA, into the microcosm discussion of how Uptown Columbus can implement these ideas.
Many of the ideas overlapped, like bringing in upscale hotels and shopping, incubators, raising the median income, public transportation, rooftop and gay bars, infrastructure, diversity, engagement and more connectivity.
The most encouraging aspect of both meetings was bringing together innovative, creative people to discuss how to develop our town. This is incredibly vital to our town's growth, and extraordinary that we all have an opportunity to be a voice and participate in shaping our development.
Many people lingered after the Uptown meeting ended, Jason Gamache, Jason McKenzie, Garrett Lawrence, Miles Greathouse, Richard Bishop, Frank Braski, and more, to discuss futuristic ideas.
As I looked down at our table, I saw our Coke cans labeled with "Dreamer", "Explorer", "Trendsetter", and more. I've personally never seen these labels, and I know it's only confirming the fact Columbus, GA is dreaming, exploring and going to be setting trends in the next 10-15 years.