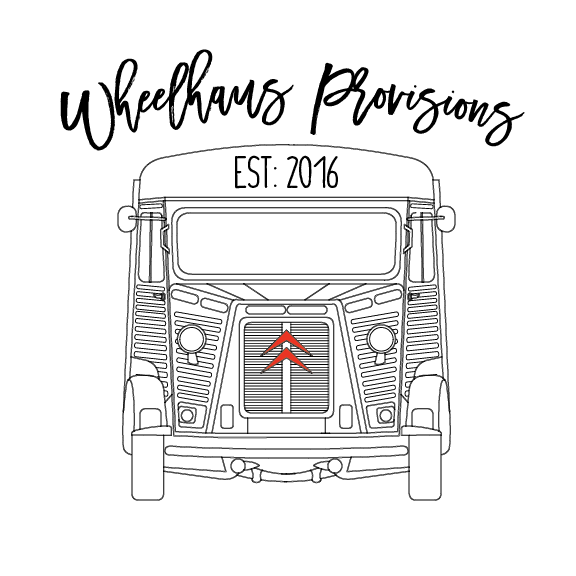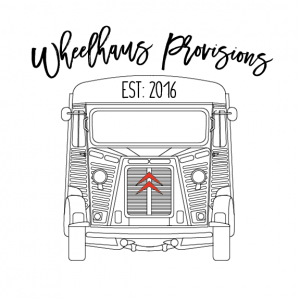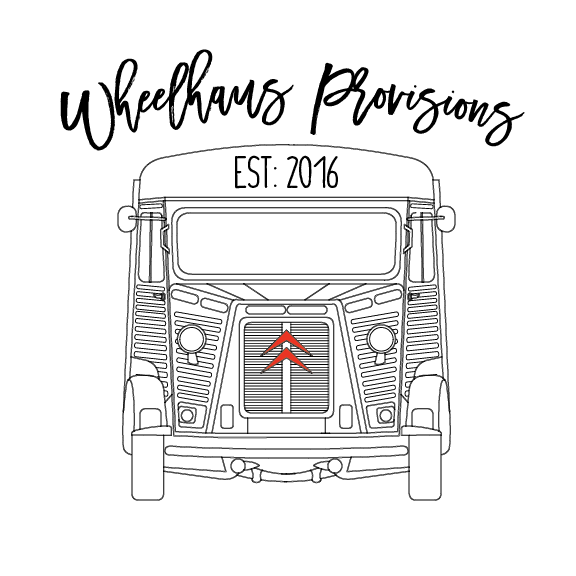 There's just something about a passionate lady entrepreneur in love with her business that really gets my blood pumping. Christa Cotton, the creator, curator, and genius behind Wheelhaus Provisions, is one such driven, ambitious woman on-the-move. With her business' unique concept, she is changing the way people think about food, from what's on the label to how they get it home, and she's doing it with a little New Orleans flair.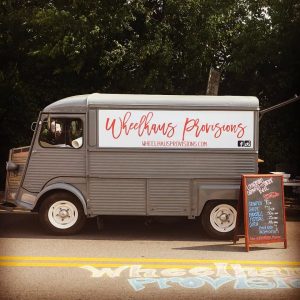 Wheelhaus Provisions is a hybrid artisan grocery store and farmer's market on wheels, a true mobile business that will bring orders right to your door if you're local (and delivery is free if the order is over $30). Instead of a brick and mortar store, Christa and her team bring tasty, health-conscious treats to the people of Columbus in an adorable, antique, French truck.
Melding her background in big-firm advertising where many of her clients were James Beard Award-winning chefs, her affinity for wellness-promoting foods, and her desire to have better access to them, Christa developed the concept of Wheelhaus, and launched it originally as a test.
"I didn't know what to expect. I didn't know how receptive the people of Columbus would be to it," Christa says, of beginning the company just one year ago. Columbus certainly was receptive to her contemporary brand. Christa recalls she outgrew her original business model in a matter of weeks, so she adjusted the course of that little French truck, and kept on rolling.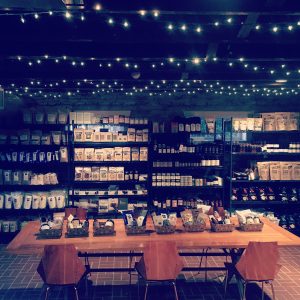 In the beginning, Wheelhaus Provisions had 9 vendor and 20 products. Today they have relationships with over 50 vendors, and carry over 250 items, and the majority are regionally or locally sourced! The great thing about Wheelhaus Provisions is that Christa does her research, and not only knows where and how each product is made, and where the producers get their ingredients. This means no chemicals, GMOs, preservatives, or hard-to-pronounce contents allowed, thanks! In fact, Wheelhaus Provisions is so committed to sustainable foods that it is one of only 3 companies to be part of the Good Food Guild for the state of Georgia. To become a member, the business haveto pass extensive vetting to prove their loyalty to providing customers with products they can feel good about putting in their body.
Wheelhaus Provisions provides access to items that Christa describes as, "Good for your body, and delicious for your mouth." Whether you're taking on Paleo or Whole 30, or your doctor has recommended a specialty diet for health reason, Wheelhaus Provisions' staff can help you navigate your restrictions, and find solutions you won't mind trading out. No boring, bland flavors, and sad, deprived bellies here!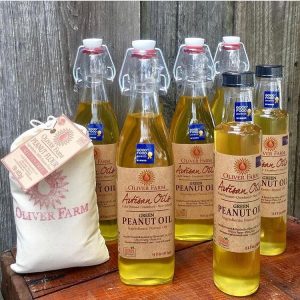 Her best-selling products are the infused oils from Georgia-based Oliver Farms, which have even found favor with the Queen herself. Of course, I'm talking about Beyonce, who tried the Green Peanut Oil, and can't stop raving.
Big Spoon Roasters nut butters are another hit with clients. Offerings flavors like Vanilla Peanut Sorghum, Almond Ginger, and Espresso, it's no wonder these spreads made with locally grown, organic almonds, peanuts, and pecans, are a Southern favorite. Christa loves the unique, craft cocktail products she carries. I hear she can really throw down behind the bar! If you need signature drink ideas for your wedding or corporate mixer, she's your woman.
As if Wheelhaus Provisions as a mobile shop wasn't already a gift from the foodie gods, it has SO MUCH MORE to offer. For example, Christa offers the little French truck as a solution for event ideas that other vendors can't seem to deliver. If you have a concept, she knows how to execute it with stylish charm and elegance. They've also started Green Island Farmer's Market in partnership with Riverflow Yoga to begin April 11th, and continue every Tuesday from 5-8pm. In true Creole fashion, Wheelhaus Provisions even offers crawfish, crab, or shrimp boils for your events and parties, or even a lonely Friday night, just you and your cat. We're not here to judge (minimum notice for the weekend needed by Monday before 5pm EST).
Christa says there are some big things in the works for Wheelhaus Provisions. For one, they are currently transitioning the mobile grocery story into a 1972 Airstream trailer that has been gutted and redesigned for a shopping experience unlike any other. "If I make a little bit of progress every day, that's really the goal," she says of her vision for the future. "I learned how to push the envelope in the right way, I think thinking outside of the box… could definitely benefit Columbus."
There are two ways to get your foodie fix from Wheelhaus Provisions: either come shop the truck (check out the link for recurring locations), or conveniently order online, and have your haul delivered right to your door. Good news, they ship nationwide, and their products make amazing gifts!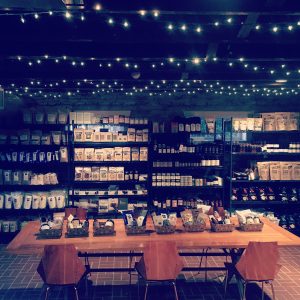 Christa and Wheelhaus Provisions are changing the way the Electric City gets their groceries, and accommodate the growing community of people who care about what they put in their bodies. "I think where you live is what you make of it," Christa says, and we all agree, she's making our city a better place.