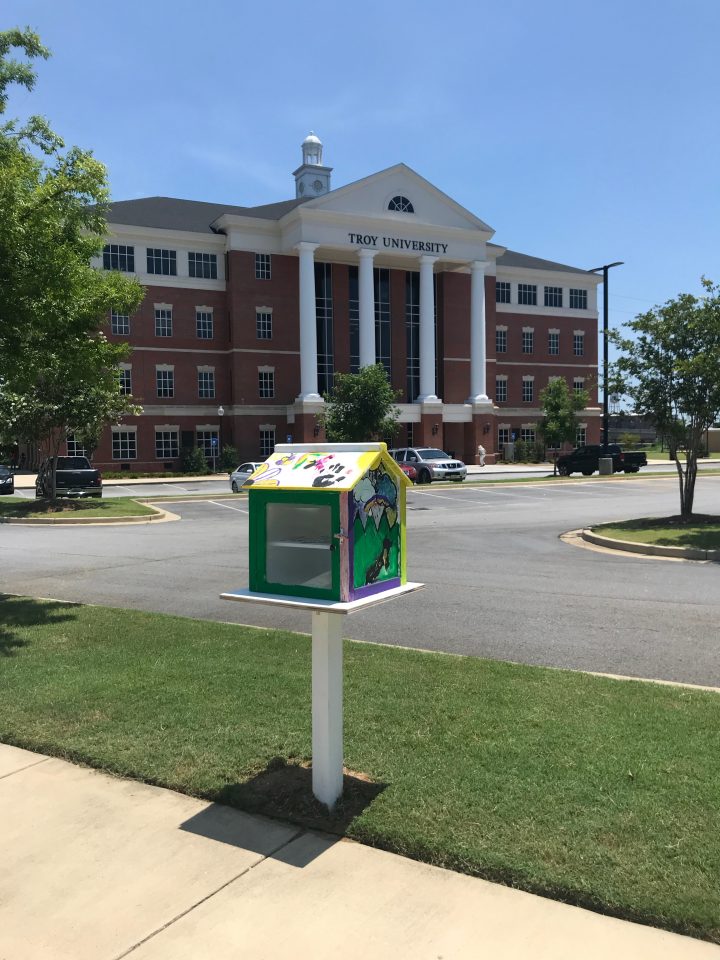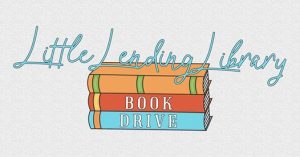 To celebrate its recent installation of the Little Lending Library on its Riverfront campus, , Troy University is holding a book-drive now through Friday.
This public donation campaign to fill up the cute new library just off Whitewater Way wraps up with another celebration: the grand opening of the Phenix City Food Truck Park, with the vendors lunch-hour fare paired with live music and art projects facilitated by SPARK Art, a new nonprofit artist collective  working toward creating a permanent ArtPark.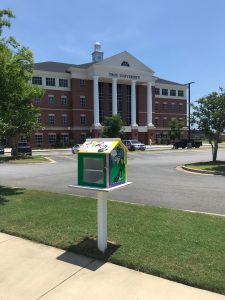 Beautifully painted by children from the  Phenix City Housing Authority (with instructors from SPARK Art), the free library is part of a growing national movement to spread literacy awareness and to provide free, unrestricted access to books brought to the communities most in need of them. The public-service Together Columbus strategy funded 55 individual little lending libraries across the Tri-Cities.
"We are thrilled to promote literacy and a love for reading to the children and families at Riverview Apartments," says Troy Community Engagement Coordinator Alex Travis. "Encouraging reading skills has a positive impact on school performance, increasing the likelihood that these children will graduate from high school and go on to college or acquire a job that will sustain them for the rest of their lives. Councilwoman Johnson spoke for everyone involved with this project when she said 'we love you, we appreciate you, and we want you to prosper in our community.'"