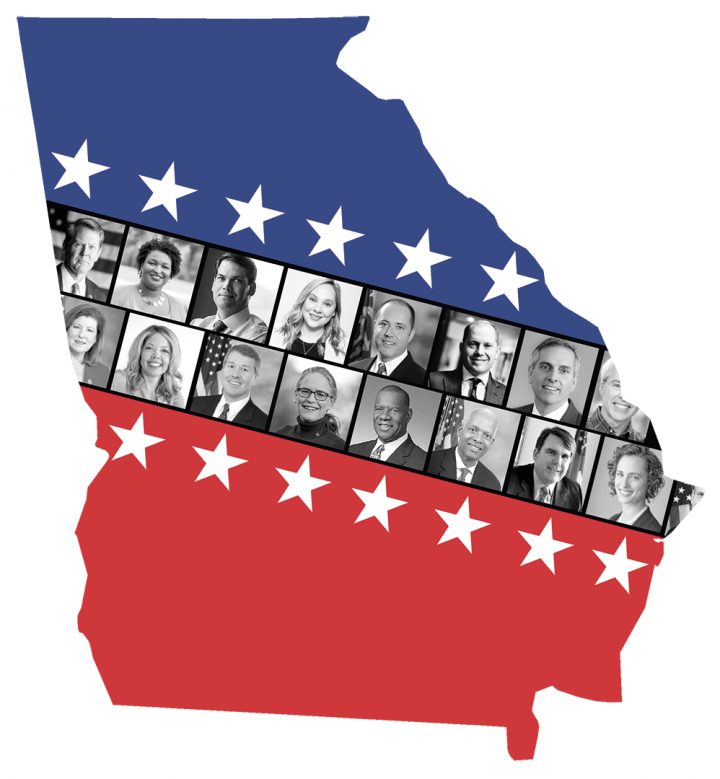 Two Republicans win Georgia's Two Statewide Election Run-Offs
Two Campaign issues may carry-over after Slim margins once again in a former Red State
The so-called "Blue Wave" of Democrats taking back Georgia after decades of Republican domination netted no gain in statewide seats in 2018 .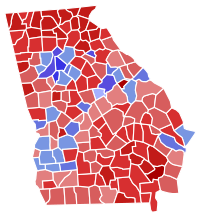 Yet, the races in Tuesday's two runoffs for Secretary of State and a place on the Public Service Commission were surprisingly close contests. Republicans won both 52%-48% (earning about 56,000 more votes in the total 1.45 million cast).
Victories, to be sure, but by margins tight enough that two hot-button campaign issues might follow the winners into office on the power of the loser's mandate.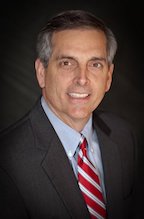 SECRETARY OF STATE
Former U.S. Rep. John Barrow conceded around noon to  new Secretary of State Brad Raffensberger, However, Barrow could have waited longer.
That's thanks to a consent order signed last week in U.S. District Court in Atlanta that enacts a number of voter-protection measures, including the provision that absentee ballots (an estimated 69,000 coming from Democratic strongholds marked by 12.4 will be accepted through Friday. This litigation>ruling stems from the bureaucratic chaos and Jm Crow innuendo amid the razor-thin Brian Kemp win last month over Stacey Abrams to become the next Georgia governor.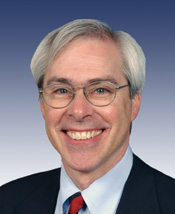 Needless to say, voter access and election integrity was the hot-button issue in the race for Secretary of State.  In addition to considerable influence in Georgia's business climate, this office oversees elections in the state.
Look for activists and Democrats to hammer Sec. Raffensberger on two Kemp-era policies: "Use or Lose It" (which requires regular participation in elections to stay on voter rolls) and "Exact Match"—the requirement that voter registration forms appear exactly the same as what the state has on file (middle initials, signature styles, date of birth format, etc.). 
Combined, Kemp's implementation of these two rules resulted in an estimated 591,000 voters purged from the rolls in 2017-18.
During the campaign, Barrow assailed "Use or Lose It" and "Exact Match." Brad Raffensberger voiced his support.
 
Public Service Commissioner, District 3
For incumbent Chuck Eaton, his re-election also came against a candidate who stood in stark contrast to him.
The campaign rhetoric here has been standard-issue allegations against "radical, liberal outside interests" by the right and "corrupt good-ole-boy network" by the left.
But the choice here for a post on the five-member Public Service Commission (born in the late 1860s to regulate the railroads and now stewards of the state's energy sector) for many boiled down to a decision on how to best provide for a growing Georgia's future energy needs:
Increased investment in renewable energy such as solar?
Or further funding of a nuclear-powered electricity fiasco?
Democratic challenger Lindy Miller stayed on message in pointing out estimates of Georgia as having the nation's third-highest power bills, with Eaton countering rates have stayed the same for seven years.
Yet, in her Facebook live announcement that she conceded the race around noon Wednesday, Miller (who established her renewable-energy company in Atlanta) was strident in her concessionary appeal to Eaton (on behalf of "half his constituency") that renewable energy sources should serve as the future of energy in Georgia.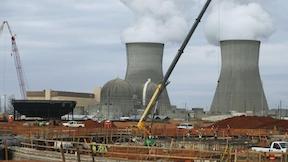 Standing in the way of such a shift? Look along the Savannah River just south of Augusta.
There lies Plant Vogtle —the only nuclear-power plant approved in the United States since the Three Mile Island disaster in 1979.
The project started in 2008 to build two new nuclear reactors is now five years behind schedule. It's original estimated maximum budget was $14 billion. In August, the cost estimate was bumped up by $2.3 billion, causing concerns over its credit-rating and pushing the total cost to $27 billion.
Eaton expressed support for keeping the project in place. Which explains why Washington, D.C.-based group Nuclear Matters poured more than $1 million into Georgia to support Eaton's re-election bid.
while Miller's position was to have the PSC force budget overruns to be paid by shareholders, and not rate payers, of Georgia Power.
To be continued.
MUSCOGEE COUNTY RUNOFF ELECTION TOTALS
Brian Raffensberger      38%   (8,292)      John Barrow                   62%   (13,780)
Chuck Eaton                     38%    (8,386)     Lindy Miller                      62%  (13,504)