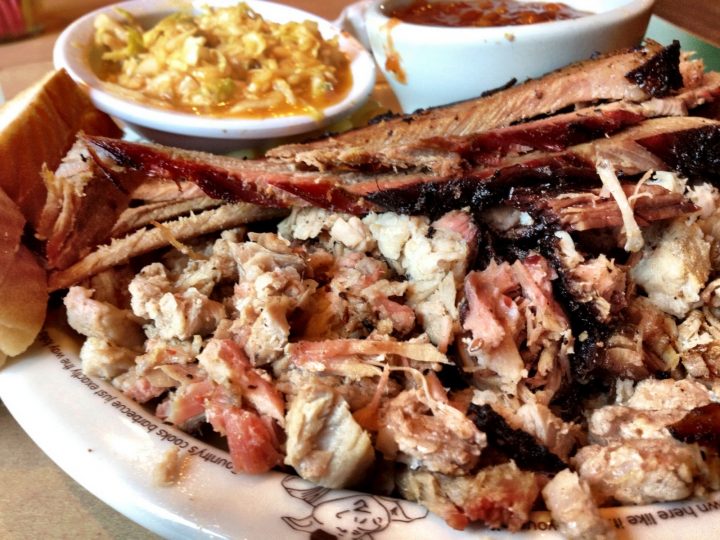 Written by Christopher Binns
I went to Country's Barbecue, on Veterans Parkway in Columbus, Georgia, November 16, 2016, and scored them 1-10 on the categories listed further below.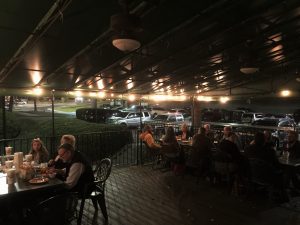 The parking lot was practically full, as it is every night of the week.  This is the only locally owned and operated BBQ restaurant in the Columbus area that is open on Sundays, serves alcohol, and has a variety of salads. 
Country's also has four out of town locations, and two other local locations. The Broadway location is in a cool, old Greyhound Bus Station downtown, with an old bus attached that you can sit in to dine.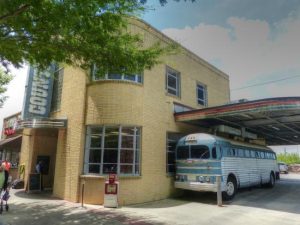 The Mercury Drive location, where it was founded in 1975 by Jim Morpeth, hosts a fun, unique, night run called "Midnight Express" every year, with 2,000 runners, live music, cheerleaders, and vendors, while they raise money for the visually impaired.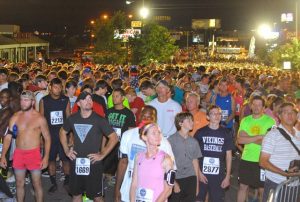 Their menu is the most extensive of any privately owned and operated BBQ restaurants in Columbus.  It is a very family oriented restaurant, and the menu is tailored to accommodate everyone in the family. Country's is where you go when you have visitors in town that don't eat BBQ on a regular basis, or have a large family crowd that wants BBQ and other options.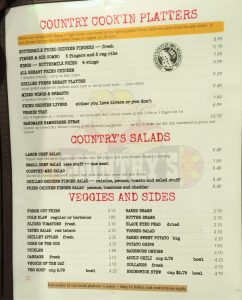 I ordered a Conglomeration platter @ $12.95.  It came with 2 pork ribs, chopped pork meat, and sliced beef brisket: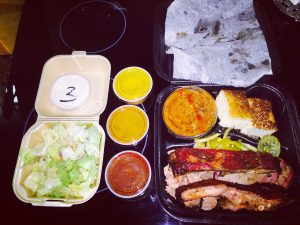 My wife ordered the fowl sandwich, and loved it.
They have salads, veggies, chicken livers, chili dogs, chicken fingers and great desserts. There is an extensive menu of sides offered, like baked beans, Cole slaw, fries, Brunswick Stew and potato salad are the normal items, and others like black-eye peas, BBQ onions, collards, skillet apples!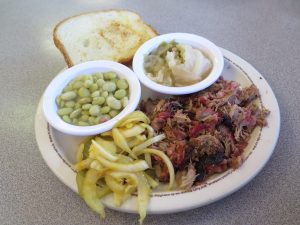 Now, for the grades on a 1-10 basis:
Appearance:  9.5
This place is lit up like a Christmas tree, and is uniquely decorated inside and out. It's got a rustic theme to it, but in a very modern tone, and has a back deck large enough for two big party tables. "Their decor ain't fancy but comfortable," is something they say, and it's true.
The large parking lot is very well lit, and my wife felt safe when she met me there and parked alone.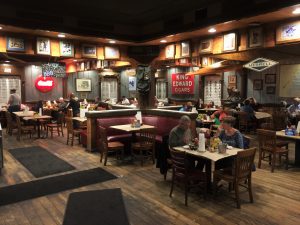 Menu variety, meat choices and taste of meat:  8.0                 
Children, meat-lovers and vegetarians have an abundance to choose from, even the pickiest of eaters would have something to eat here (I think of our youngest daughter :).  There was a plethora of meat choices.  The meats were above average, but were more bland compared to other smaller, locally owned/operated BBQ restaurants in the Valley area. The three meat varieties in the Conglomeration platter were a little bland for my tastes, which makes me suspicious that mass production sacrificed some quality and taste here.
Sauces:  9.0
The sauces are simple:  Mild, Medium, Hot & Back Fire. Simple and to the point.  Nothing too fancy, nothing too sweet, and Back Fire is hot!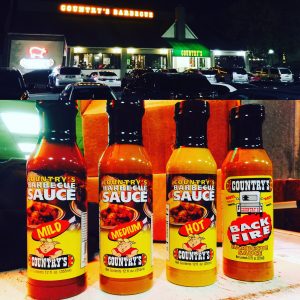 Cleanliness:  9.0
The bathroom, restaurant and back porch were very clean and tidy.  Everything was well prepped, choreographed and laid out.  Love the paper table clothes, makes clean ups quick and easy regardless of how sloppy the folks were that sat in that table before you got it.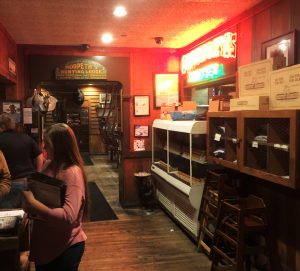 Friendliness of Staff:  7.5
The staff, other than head or kitchen managers, are mainly kids in high school and early college, so mistakes in ordering and serving are inevitable.  I found everyone attentive, and our waitress was pretty spot-on.
Wait Time:  8.0
They know how to get the customers in quick, and sit them down.  The waitresses didn't waste time.  The biggest wait time was getting in line to pay. You can only pay when you leave.  The waitresses DO NOT handle $$$.  Not a favorable practice when you have a large restaurant, and a customer is trying to get out quick.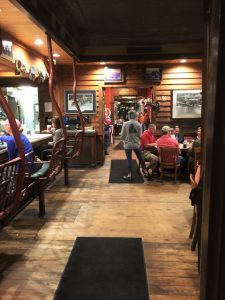 Ease of paying:  8.0
Pay at the front counter after you eat, you may have to stand in line.  They accept credit, debit & cash.  
Overall Score:  8.43
Jim Morpeth, and his family, have done a tremendous job over the past four decades building their BBQ empire.