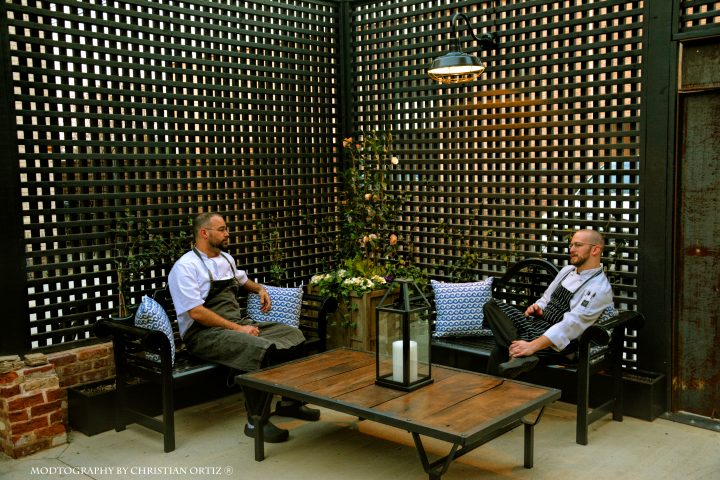 *Written by Alia Teetshorn & Pictures by Christian Ortiz
The founding owners of River and Rail, Frank and Leah Foley, met in California where he owned two restaurants that gave a nod to Southern cuisine.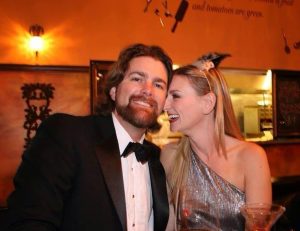 When they moved to Frank's hometown of Columbus, almost two years ago, they saw multiple takes on Southern fare but knew we were missing something else.  
They set out to create a restaurant that joined the best of the west coast, communal dining, with the essence of what our region's culinary traditions all have in common, time spent together as a family enjoying a meal.  The concept of communal dining is more about a shared experience than simply eating at the same table. Now, Faye Simmons, owner of Meritage (closed now) and sommelier, has joined the team as front of the house.
When you dine at River and Rail on Broadway, you can expect shared plates and seasonal ingredients complimented by craft cocktails, wine and regionally-brewed beer.  While the entire menu won't change monthly, we will have favorite dishes after all, expect seasonal dishes inspired by fresh ingredients from local sources.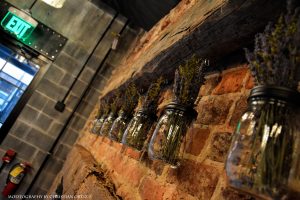 They also serve traditional Sunday brunch!
The Foleys don't want to limit their guests to special occasion dining.  It is as welcoming for an after-work cocktail, with shared plates as pre-Springer dinners, in the only private outdoor courtyard in Columbus.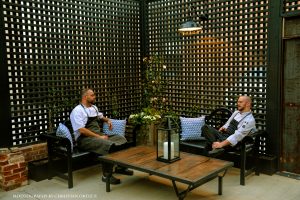 Their commitment to attentive service is clear.  They have committed just as much thought and time to their craft cocktail offerings, wine list and bar area- where you can enjoy a fantastic drink, and inspired pairings, in the warm light of local, custom-made fixtures with Edison bulbs.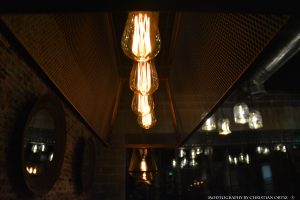 In naming River and Rail, Frank wanted to reference the foundation of his hometown: the Chattahoochee River and the railroad.  With that history in mind, the décor is simultaneously modern and timeless, featuring the original brick throughout and resonating a post-Prohibition feel.
The real estate developer, and cousin to Frank, Chris Woodruff, understood Frank's vision. Woodruff's company, The Cotton Company, took a year to renovate the late 1800's space the right way.  It is only the second LEED-certified building in Columbus.  LEED stands for Leadership on Energy and Environmental Design, a designation given to projects that are green, sustainable and resource-efficient.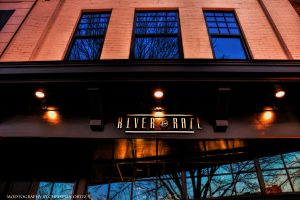 When you start with the highest-quality food and drinks, add the shared vision of its owners and chef, you receive something that goes beyond what's on your plate or in your glass.  Guests will experience the stories and meals that brought a concept together, to create a singular dining experience in Columbus.  
While I could describe the concept of River and Rail as fresh, experiential and communal, it can really be summed up one word:  family.
1232 Broadway, Columbus, GA 31901
706-478-7638
To Make a Reservation:  Open Table 
*Written by Alia Teetshorn & Pictures by Christian Ortiz
*Updated July 11, 2018