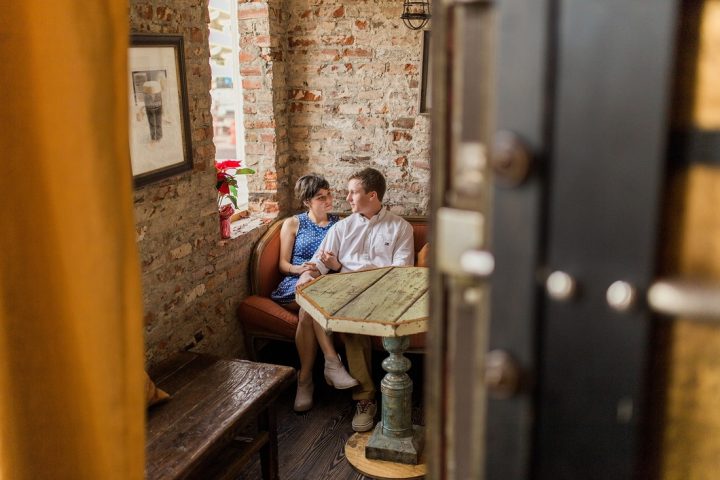 Written by Courtney Hudson
If you have spent any time Uptown in Columbus, you know exactly where Iron Bank Coffee Company is located. Right on the corner of 11th and Broadway stands a beautiful, white-columned building with high arching windows, just like a picture in a history book, and really, you just might see it in one! This unique coffee house looks just like an old-timey bank because it actually used to be home to The Old National Bank in Columbus.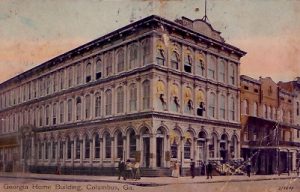 Though construction began on this iron building in the early 1800s, it was not completed until after the civil war, as it's rumored the iron was needed for military use. Since its completion, it has served as several businesses, including banks, lawyers' offices, an insurance agency, and now a modern, quirky coffee company.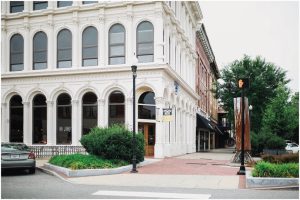 If you haven't been to Iron Bank, you're missing out. Their menu is full of local finds, fresh pastries, and homemade goodies. They boast the coffee house staple drinks in fun flavors like the Farmer's Tan (caramel and white chocolate), the Nutty Professor (chocolate and hazelnut, um, a nutella flavored latte? Yes, please!), and my personal favorite, the Raspberry Beret (chocolate and raspberry, shout out to the man in purple, may he rest his soulful soul).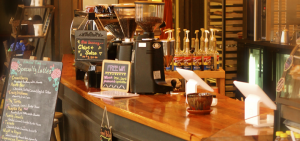 Their bank-themed breakfast and lunch menu has something for everyone whether you're watching your calorie intake, a vegetarian, paleo, or on that see-food diet. My go-to is the veggie pesto with a side of blue cheese coleslaw (seriously, you've gotta try it). Trust this chunky, food-loving semi-vegetarian when I tell you I have eaten a LOT of kale chips, and Iron Bank's are hands down the best I have ever tasted.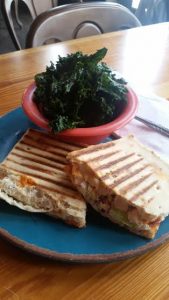 Other tasty things include a variety of quiche, cookies, cinnamon rolls, the Chipotle Maple sandwich, the always-selling-out Shrimp and Avocado salad,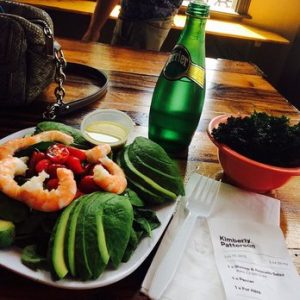 and the Upside-Down Bruschetta salad, which was my lunch of choice all through senior year at CSU.
Grab a latte,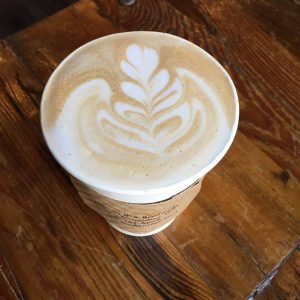 a huge slice of their famous Key Lime Pie,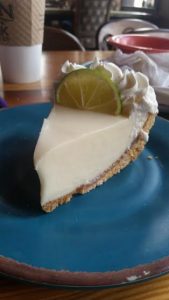 and either take a seat at one of the shabby-chic communal tables, or head for one of the repurposed bank vaults for a little privacy while you indulge in your treats.
Yes, that's right. The building has around 11 functioning vaults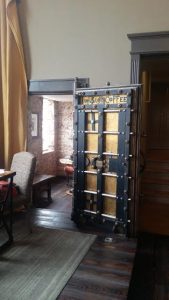 that were once rumored to be filled with gold bullion, but Iron Bank Coffee Company has two they've turned into totally unique seating areas.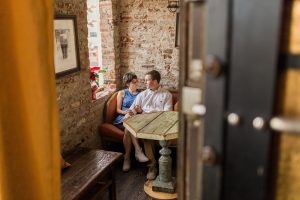 Besides the amazing salads and sandwiches, expertly crafted lattes, and to-die-for desserts, Iron Bank is host to a fun social scene, with all sorts of artists performing right inside the shop on most weekend nights.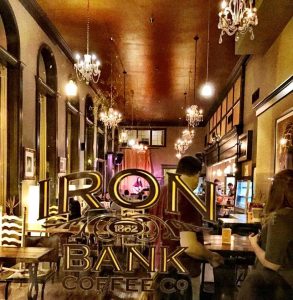 Check out their Facebook to see which up-and-coming artists you can catch, and grab a drink with your buddies, because in addition to caffeinated beverages, Iron Bank also serves beer and wine- for when coffee just isn't cutting it.
Iron Bank Coffee Company is like no other coffee shop in Columbus, and it isn't hard to see why. Head over just before Market Days on a Saturday morning, or grab a seat outside to sip your drink while the Friday Night Concert Series band plays. No matter when you choose to go, you won't be disappointed.