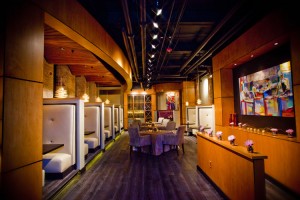 Just in time for Epic Restaurant's 4th birthday celebration, on August 1st, when many said the restaurant couldn't be done in Columbus, GA, comes an incredible gift of recognition from Gayot.com (The Guide to the Good Life).
GAYOT's 2016 Annual Restaurant Awards features the Top 40 Restaurants in the U.S., Top 10 New Restaurants, Best Restaurateur, and the Most Adventurous Restaurants in America. Epic was chosen as number 10 out of 40 of the best restaurants in the U.S. (read more here).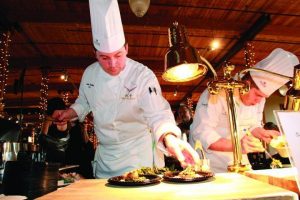 Jamie Keating is the visionary and mastermind behind our only 5 star restaurant in Columbus, GA. Jamie is also in charge of preparing the food for an incredible experience at RiverMill Event Centre, while running an extensive and phenomenal catering business, too.
"It is quite an honor, and humbling, to even be considered by Gayot as one of the Top 40 in the U.S.  My goal is to put Columbus, GA on the map as the next great food town. At the end of the day, we are only as good as the last experience we have provided," Chef Jamie Keating.
Located in the heart of Uptown Columbus, Epic is situated on the banks of the revitalized Chattahoochee River.  It is a gorgeous, artisan, yet warm and intimate space, surrounded by beautiful artwork from local artist, Teil Duncan.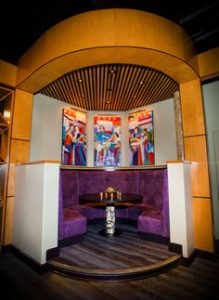 "I have been cooking since I was 15 years old.  I believe a great meal is not only about the food, but also the wine, the conversation and the people you share it with.  My wife and children are the most important ingredients in my life.  They are what inspire me.  Epic is about my family.  Food should be both emotional and comforting.  Epic tells my story, my love of food and people..it is a journey of life experiences and triumphs.  My life is Epic…" Chef Jamie Keating