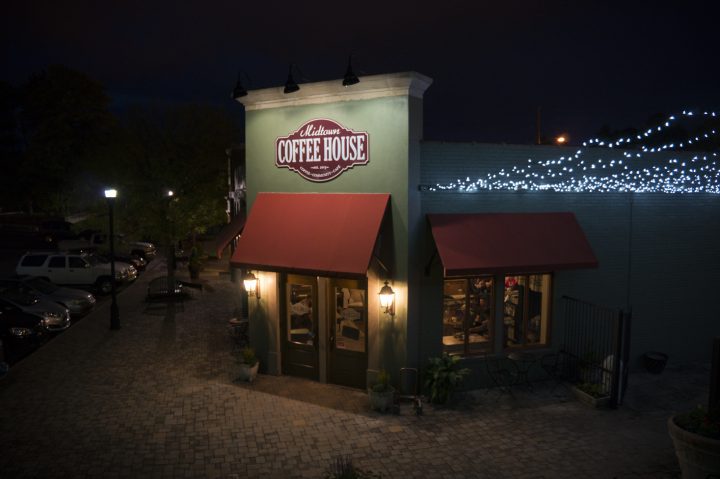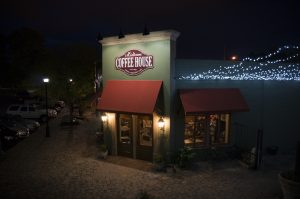 There is no substance I love more than coffee. It is there for me when I wake up like a loyal friend, coaxing me back to functionality. It is my comfort in times of stress, my celebratory beverage of choice, and my midnight companion when I've procrastinated just a little too long. It should be only obvious that I also love a good coffee shop. Hailing from Massachusetts, I've "run on Dunkin" for most of my life. In most of the cities in which I have lived, my choices were limited to Dunkin' or Starbucks.
I now live in a city with a plethora of local, unique, and fabulous coffee houses. It's my own personal heaven. I have taken it upon myself, for the good of the community, to delve deeper into the whats, whys, and whos of Columbus' coffee shop community. I give you "The Coffee Shop Chronicles."
The first shop on my list is one suggested to me by Jacy (co-founder of this fine site). Midtown Coffee House is a locally owned shop run by husband and wife team, Mike and Angie Maldonado. Driven by their love of coffee, people, and community, the Maldonados opened their doors one year ago.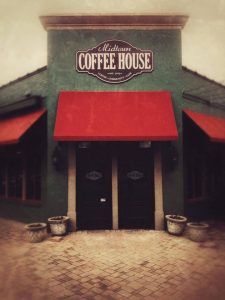 Nestled in a quaint plaza on 13th St., Midtown Coffee is immediately inviting with its idyllic store front (actually located in the back). Upon entering the shop, I fell madly in love with the atmosphere.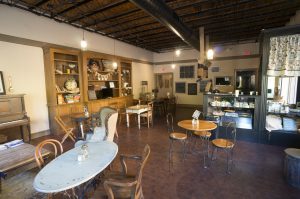 I felt welcome before I even spoke to a person. The distressed, wooden tables and mismatched chairs, chalkboard menu boards, burlap sacks, and antique accents all add to the rustic charm of Midtown Coffee House.
I had the wonderful pleasure of meeting Angie Maldonado, probably one of the nicest people on the planet. She is passionate about her business, and for her and hubby, it's about so much more than great coffee. The Maldonados buy their coffees from a roaster in Roswell, GA called Land of a Thousand Hills. They not only pay their growers in Rwanda a fair, living wage, which is, unfortunately, not the norm, but they also help to rebuild the local communities in which their growers live. These once warring tribes of Rwanda are flourishing just a few short years after a massive genocide almost took them out. This makes me feel like an addiction to Midtown's lattes is really more charitable than it is concerning.
And the lattes are addiction-worthy. I had something magical called a Caramanilla, and I have to say it was easily one of the best I've tasted. It was smooth, with thick froth, and not too sweet despite the abundance of caramel. Angie tells me it is one of the most popular drink items. Of course, they have all the staple coffee shop drinks you'd expect, and I plan to shamelessly try them all.
Their food menu includes fresh baked treats like scones and muffins (gluten free options available), homemade chocolate cake
that Angie has personally perfected through extensive, delicious research, and cinnamon rolls. They even have an oatmeal and yogurt bar. For lunch, you'll find salads like the kale (a customer favorite), paninis like the bacon and pesto (a new customer favorite), and homemade soups.
There's a lot of bacon on this menu, and I support it. I had an everything bagel with homemade bacon and chive cream cheese. I have never tasted cream cheese so perfect. I would ice a cake with it, no judgment.
Some other great details about Midtown Coffee House include 10% for college students on Thursday,
trivia on Friday nights, which I am told is usually standing room only,
and live music on Saturday nights.
There's a meeting area in the back, ample study room, and patio seating right outside.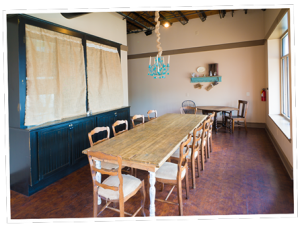 Angie told me the philosophy behind Midtown Coffee is inspired by the Phillip Phillips song, "Home". She said, "I think that is what we want, people to walk in the door and feel like 'I'm at home, I'm comfortable. It's a great atmosphere. It's peaceful. It's where I want to come and sit all day.'" Well, I did want to stay there all day. It felt like a place I'd always known.
If you haven't been to Midtown Coffee House, you must. Park in the back, or if the lot is full, park across the street at the Piggly Wiggly, and hop the curb. Between the smiling staff, genuinely welcoming owners, and delicious menu, you will not be disappointed.
They are open Monday-Wednesday 6:30 am-2 pm, Thursday-Friday 6:30 am-10:30 pm, and Saturday 7:30 am-10:30 pm. Stop in, and see Angie. She will make you feel like you are the only person she woke up to see that day, and ask for the Caramanilla, you can thank me later!
Written by Courtney Francesca
Pictures by Courtney Francesca, Jacy Jenkins and Midtown Coffee House