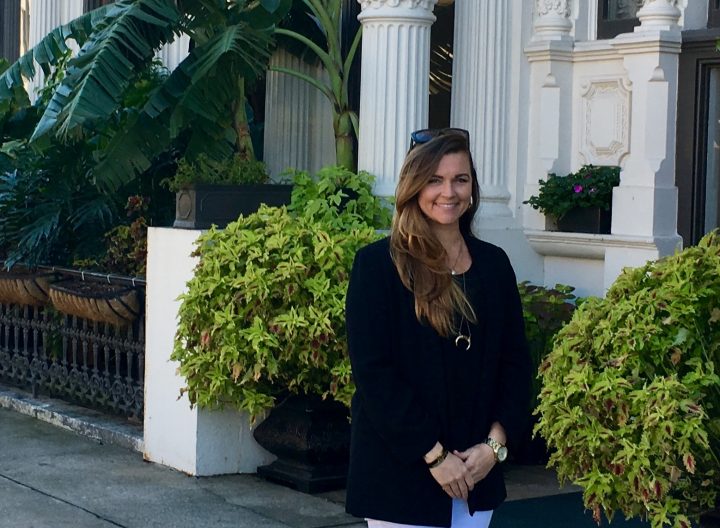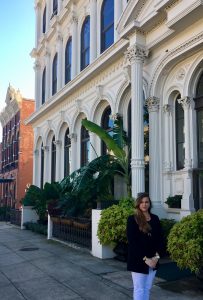 Tell us about your experience in the movie industry.
"My experience started in 1998 when I began a part-time job with Carmike Cinemas. I worked my way up in Operations: I spent 10 years threading projectors, popping popcorn, working in the box office, just like everyone else.  
Then I received the opportunity to work in Carmike's Film Department, where I spent four years acquiring films from the major studios: Disney, Universal, Sony, and 20th Century Fox within the industry.  To me, film buying was the most challenging strongest experience I have that extends to what I'm doing now on the distribution side: understanding consumer behavior in the marketplace, and what genres play well in what parts of the country. I think it's very, very important for a buyer or seller to have that understanding.
During my time as a buyer, I spent over four years making decisions on what films came into my territory.  I was responsible for over 460 screens across the country. How many Star Wars do I open? And for how long on how many screens?  What do I take off to open a film? How long will the film play? What gross do we anticipate opening weekend? 
In addition, I also worked with independent filmmakers to place film in art house like the one we have here in Columbus at the previously named  Ritz 13. 
After Carmike, I was given an opportunity to work with a film producer who had the idea for a story about a dog that befriended a World War I soldier. I consulted on the project for six months when it was in concept phase. Then I was brought on as the company's COO. I oversaw daily operations; I developed their global marketing and sales strategy and, at the time of launch, effectively opened the the film on nearly 1,700 screens across North America .The combined experience between theatrical exhibition, production, and distribution has really helped me understand the life cycle of film and to get out ahead of the curve, nationally and internationally."
What's the biggest lesson you've learned thus far in your career?
"Oh, I don't know that there's just one—I think there are several. This industry is vast; there are so many facets within the industry. 
One advantage from my previous experience, I have a better understanding of what a film looks like from just an idea all the way to market. Giving input, as I worked alongside the producer and the creatives, to make sure they were keeping the consumer in mind while they're creating the film and have the understanding that certain parts of the film may not survive market was crucial in the film's production. You have to keep an open dialogue.
While working closely with our animation teams in Montreal, I was able to fully see the animation process. This helped me have a fuller understanding in animation development. In preparing film for the Domestic market, I also began working with international buyers, traveling to film festivals as well as traditional film markets like AFM in Los Angeles and EFM in Berlin.
Today, I can honestly say it is essential for the business side of the filming to work very closely with the creative side to ensure you reach the right consumer and creative ensures quality is never cheated."
I hear you have a very exciting next step …
"Working with several partners, I've been able to organize the start of a production and distribution company that will officially launch next year. The company is Fall Line Entertainment—our little nod to Columbus.
We're going to distribute live-action productions and animation. Two of the partners are animation teams out of L.A.—Burbank—that have worked directly with the major studios: Disney, Universals, Pixlar, etc. It's a pretty big team that's being formed and we're looking to bring three different productions to town over the next few years.
We also look to work with smaller independent film companies here in Columbus—help them prepare their film for market working alongside production, give them a sense of the market expectations, with the idea that we might also to later distribute their film."
What excites you about the opportunities for Fall Line?
"For me, setting up a potential animation studio has been a passion for a long time. When I look into a building full of 250 bright, beautiful aspiring filmmakers—artists who also know code—I can't help but look back at Columbus and think, 'We have both fine arts and technology, the animation talent here in spades. Why don't we merge them and really bring up the city's workforce through attracting and hiring young animators to our great city?
We have yet to really launched any animation employment initiatives here, but we are seen in the industry as a great place for animation in Georgia. In my previous role as COO of a distribution company, I had animators calling or emailing our office daily, asking about possible work in Columbus. So that let me know that there was a need and interest in working here.
What CSU has done in film, what W.C. Bradley has done in film—it's incredible. There are several other organizations—the Chamber, the CVB, the Springer Film Institute—that are all coming together to attract and support an indigenous workforce here that's sustainable."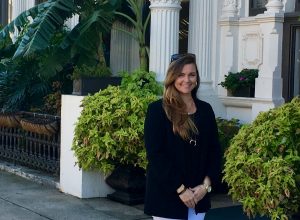 What is your assessment of the state of film in Columbus right now?
"There's been an awakening. Columbus has really opened its eyes to the possibilities. You can now say the word 'film' and 'Columbus' in the same breath in our community now.
This is extremely encouraging. Because for a long time, people never understood what I did for a living. The film industry's been in Georgia for quite some time now, but it was not until the Way Down Film Festival—when people were experiencing the excitement surrounding film for the first time. They realized this is a tangible opportunity for the city and it sparked open dialogue and collaboration all across the area.
The future's promising. We have strong leadership here that's going to see it through to make sure we're a major player in the Georgia film industry."
What needs to happen for big-time film-business ventures like yours to thrive here?
"I think what we need is already happening here. I think things will amp up a little bit—there's financial incentives coming together here as well as resource development, so that's extremely helpful in bringing new productions to this area.
There are so many resources each production needs to get going and each producer you talk to is in a different phase. Some need funding. Some need a workforce. Some just need that perfect Columbus setting.
As long as our leadership stays invested, and as long as we continue to keep those lines of communication open, I think we'll thrive. I think we'll succeed."
Crystal joins in the WDFF fun as one of the judges for this year's films.