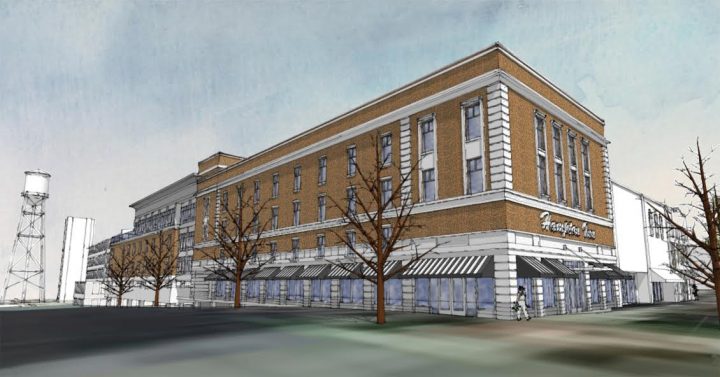 Four JS Family LLLP, a partnership controlled by Columbus businessman Jack Pezold, is developing a 60-plus room Hampton Inn in the current building at 1201 Broadway, according to Pezold Management Group executive Tracy Sayers.
The new, Uptown Hampton Inn will be located at the former Aaron's Rents building, on 12th Street across from Columbus State University's new downtown education complex.
Their intention is to restore the building back to the original, historic 1930's look.
Today, some of the construction plans were approved to start by the Uptown Facade Board, and should start within the month.