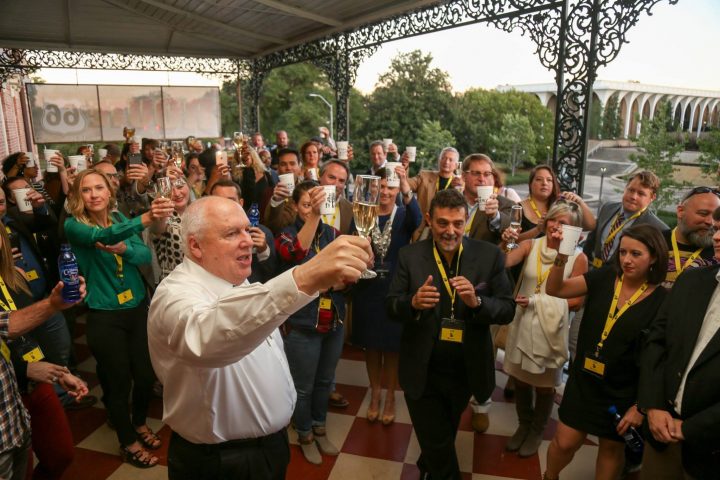 This year we've had a front row seat experiencing the evolution of Columbus' film scene, while Georgia became third in the world for film production!
This past year, CSU & Springer Opera House married to birth Georgia Film Academy, and was a catalyst for the inaugural Way Down Film Festival.
The climax was watching Fun Academy Motion Pictures establish an office here for production and the ONLY distribution in the Southeast!

Every successful motion picture company has a big movie for a launching pad, Disney had Snow White, Pixar had Toy Story, and DreamWorks had Shrek. Fun Academy's first animation project is an incredible, true story based on a rescue dog who sneaks on a ship to successfully fight in WWI, Sgt. Stubby: An American Hero.

Entering The Fun Academy studio space at Technicolor, in Paris, was when the experience turned 3D.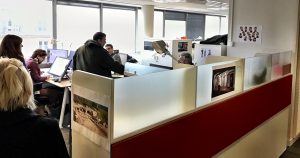 Watching these talented creatives, combining art and technology to make a brilliant story, is the moment a fantasy concept of film in Columbus became poignantly real.\
The astounding team has worked with Steven Spielberg, DreamWorks, Disney, Pixar, and more! The Editor, Céline Kélépikis,
edited The Red Turtle, which is up for an Academy Award for Best Animated Feature. Also, impressive billion dollar box office sellers, Helena Bonham-Carter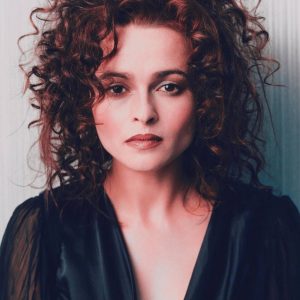 and Gerard Depardieu,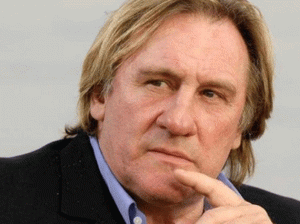 are contributing to Stubby with voice overs. Accomplished animator Bibo Bergeron,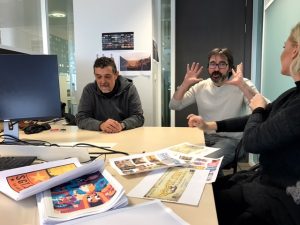 the Co-director, is a 10 year DreamWorks veteran with director credits for Shark Tale, The Road to Eldorado and A Monster in Paris. Céline Desrumaux, Sgt. Stubby's Production Designer, was nominated for The Little Prince for best production design at the Annie Awards.
Not only is a fantasy becoming real, but the caliber of people involved in cultivating Columbus, Georgia's film industry is phenomenal.
Technicolor is now eager to visit sites and set up shop in Columbus, Georgia, as well. The connector of the offices in Ireland, Paris, Montreal and Columbus is Richard Lanni, founder of Fun Academy Motion Picture Studios & Labyrinth Media.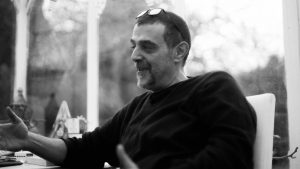 Richard made a documentary series, in 2007, that is the most aired WWII series of all time. This is how he was introduced to Columbus in 2010, when the National Infantry Museum screened the documentary during a U.S. Tour. Richard started promoting Columbus then, as he felt the NIM was one of our country's best kept secrets. He gave them a 15 second clip at the end of each of his movies, and met Jordan Beck, who is now the Head of Communications for Fun.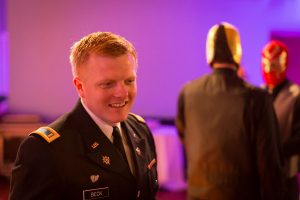 Lanni was researching a WWI documentary for PBS, when he found the story of Sgt. Stubby, the Forrest Gump of dogs. Sgt. Stubby is the military's highest ranking animal, he and his jacket are preserved in The Smithsonian Museum in Washington D.C.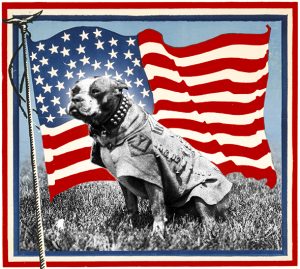 First, artist, Emily Cantrill, from England, was approached about the possibility of illustrating a children's book, centered around this unbelievable dog, and in April of 2015 she was brought on as Head of Creative.
"What drives me is if I can do well while doing good. I want young people to experience history. We want families to learn and animation to be the conduit. We need to meet people where they are, and the top 21 movies of the 21st century is animation- there is a hunger." Lanni
As "The Stubby Factor" caught momentum, Fun Academy was born to produce educational and fun content. Then a crew of 120 people were recruited to the first, $25 million, project, with more in the works, and they all know about what is happening in Columbus.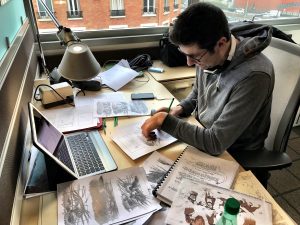 For instance, the composer, Patrick Doyle, who composed the score for Academy Award-winning Brave, plus Harry Potter and more, agreed to record the Stubby score with the Columbus Symphony Orchestra.
The National World War One Centennial Commission has selected Stubby to be their highlighted project, and they speak fondly of the movie,
"We have more of a chance of teaching Americans through this film, about the long forgotten war, than any other medium."
Stubby is the launchpad that could potentially bring 400 white collar jobs to our city and create, as Lanni says, "the Burbank of the South".

"Stubby is all of us. He is the ultimate underdog, from zero to hero." Richard Lanni
Stubby also feels like Columbus, who sometimes seems to be forgotten but is garnering attention from the world, now. Welcome to the beginning of a new era of Columbus, and to our very own, Fun Academy Motion Picture Studios.
*Edit on July 20, 2018: SGT. STUBBY: AN AMERICAN HERO was released on 1700 screens in North America on April, 13, 2018 and is currently being distributed worldwide.