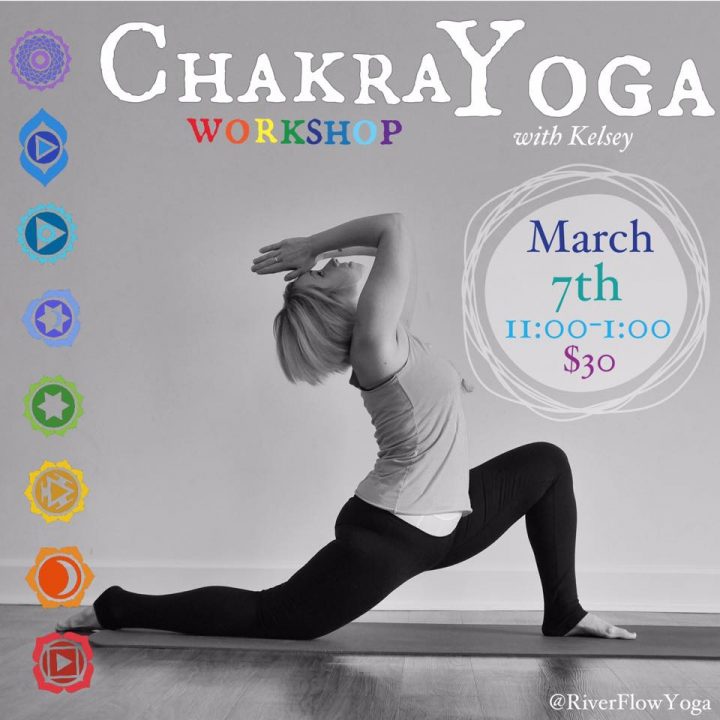 Columbus continues to amaze me, from the artsy creatives to the wild adventurers. This weekend's plethora of activities are fruits of all the good seeds we have here, Columbusites.
Several of these events started from one person finding a need in our town, and filling it. Have you ever thrown an event? It's a lot of work, so let's support our community by showing up. Hopefully you'll find something your interested in doing on our list.
Sometimes you need to kick off the weekend early, so let's start with Thursday night options.
Thursday:
Colt Ford is playing at Outlaws Saloon. Colt Ford is a country boy from Georgia, one-time pro golfer, turned songwriter and musician. Colt will be touring with Toby Keith this summer as he blends country music and hip-hop rhythms. The doors will open at 8pm and the show will start at 10pm. Buy tickets here.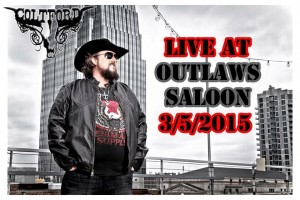 The Young Professionals "Monthly MeetUp" is hosted by The Columbus Cottonmouths. The hockey game starts at 7:30pm and never disappoints. YPs will have a special hospitality suite and a designated seated section for you to catch all of the action! It's only $10, no seriously that's all it costs.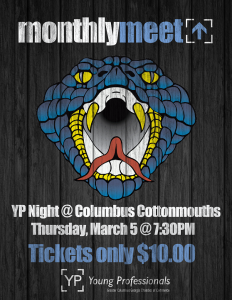 The Producers at The Springer Opera House starting at 7:30pm, buy tickets here.

"Winner of a record 12 Tony Awards, comedy genius Mel Brooks brings his cult classic film to the stage. This hysterical musical theatre sensation is about two down-and-outers who plot to get rich by producing a Broadway flop. Trouble erupts when their show, Springtime for Hitler, is a huge hit. At the core of this insanely funny adventure is the touching journey of two very different men who become friends."
You may also enjoy their special pre-show dinner at 6pm.
Friday:
Join First Friday Art Walk, Drum Circle, and Bazaar for their first anniversary starting at 4:30pm! First Friday is a monthly, collaborative, community experience, combining business, art, and the public in a unique way. Enjoy original art, a drum circle, plus handmade goods from local artists and select vendors. Explore the art walk experience while you dine and shop in Uptown Columbus. We look forward to celebrating this group on Friday, and as they continue to thrive.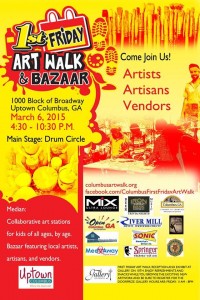 Hack Columbus fosters innovation and challenges members to better themselves, and others, in Columbus. "We are a group of hackers, makers, programmers, and tech enthusiast that meet every first Friday of the month. It is a time to socialize, eat (food is provided), drink, work on projects, and have a good time. We run the event from 5 to 9, but don't worry if you get there late.
5 – 6pm: Socialize, Eat, and Code
6 – 9pm: Heads down Coding
9ish: Group votes on favorite Hack/Project/Idea.
What kind of projects do people work on? We focus on programming projects like web, mobile, and small electronics. We hope to eventually have facilities to accommodate more ambitious projects.
What should I bring? We recommend bringing a laptop and power cord. We don't provide computers, but we do have a few gadgets laying around that you are welcome to work with.
Is this a competition? At the end of the event we all vote for our favorite idea or project, and sometimes we have something to give the winner — sometimes not." Brian Bolton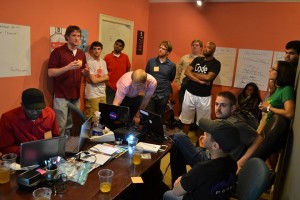 The Loft hosts two phenomenal artists starting at 9pm for only $5.

Alanna Royale is stopping in after they play Savannah Stopover, on the road to SXSW. They've played Bonnaroo, Austin City Limits, East Nashville Underground and Music City Roots. Plus, were featured in Garden & Gun, Nashville Lifestyles and NPR. 6 members, 5 beards, 2 horns, 1 lady. Hear for yourself and get into it:
Schatzi + The String Boffin is a folked-up, prog, rock, sibling duo who opened for Sheryl Crow & Rascal Flatts. They WON "Best Female Vocalist" and "Best Original Song" at The Beachcomber Music Awards last night and have caught the ears of Belk executives! They were invited to open for Luke Bryan through Belk & Live Nation as well.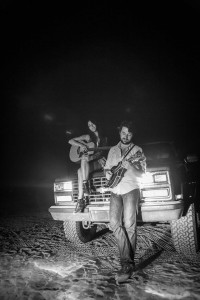 Sherlock's Mystery Dinner Theatre "An Invitation to Murder" show will be running every Friday and Saturday night through March 21st. They perform at the Downtown Historic Marriott Hotel.

No Shame Theatre is where the church of the shameless meet every Friday night at 10:30 pm, and the Springer plays host. You can see improv, music, comedy, poetry, dance, sketches and other fresh new works of all kinds. There are No censors, No discrimination, and NO Shame!
Tickets are $5 at the door. (Only 18 and up admitted) Performers can sign-up when the doors open. There are only 3 rules – Acts must be:
Original
Less than 5 minutes
Not break any laws.
"Be a part of the audience or be a part of the show!  The choice is yours…NO SHAME!!"
Saturday:
The 28th Annual Open Door Classic 5k and Walk theme is "Run For One." Registration begins at 7:00 a.m. and 5K begins at 8:00 a.m. If you are like me and want to walk, registration begins at 8:00 a.m. and walk begins at 9:00 a.m.  Registration is $25 and includes a t-shirt.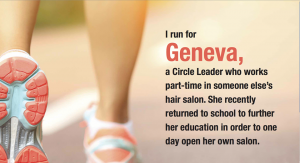 This annual event raises funds and awareness for Open Door Community House. Open Door is a ministry focusing on long-term solutions to poverty while seeking to empower the impoverished to reach their full potential as children of God. Susan Sealy, their Director of Development, explains "Run For One" as "a way to identify with one of our clients who is working through struggles to leave poverty behind forever. We hope everyone will read our client testimonials placed around Woodruff Park, find one that inspires them, and walk or run on his or her behalf." Learn more here:
River Flow Yoga and Wellness will host a workshop about our chakra system, from 11am-1pm for only $30. Don't know what a Chakra is? Neither did I for most of my life, but have found it to be very interesting and useful. They will explore what chakras are, while discovering new ways to keep energy moving and flowing in the body. After a discussion, Kelsey will guide you through a practice highlighting the chakras too.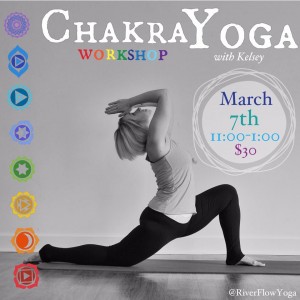 Big Brothers Big Sisters 2015 Bowl for Kids' Sake fundraiser takes place from 12-2pm at AMF Peach Lanes. Bowl for Kids' Sake is a fun way to support the life-changing work of Big Brothers Big Sisters of the Chattahoochee Valley. Click on the link above to sign up for a team.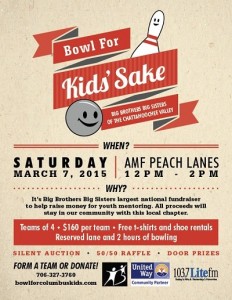 By making a donation, forming a team or becoming sponsor, you can help BBBSCV reach its goal of raising $50,000 through Bowl for Kids' Sake and help more children in the Chattahoochee Valley follow the right path to a brighter future. They will award prizes to the top fundraisers.

The annual Ride On Bikes time change party, starting at 5pm, will include a Urban Mountain Bike Race, a Fashion Show and the Grand Opening of Ride On Smoothie and Juice Bar! Come celebrate an extra hour of daylight! There will be food, and as always a lot of fun with the loving Ride On community.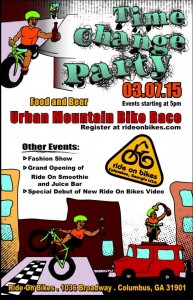 Poets, Painters, & Storytellers will be held at CrossPointe Church at 7pm. Join Clement Arts for this concert and visual art event featuring critically acclaimed, singer/songwriter/author, Andrew Peterson of Nashville, along with special guest and visual artist, Suzy Schultz.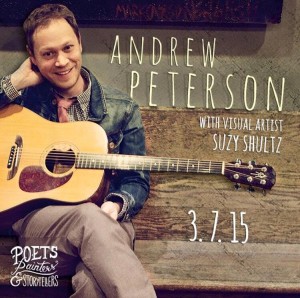 This event is in support of the Hawk family, Clark family, & Carlisle family adoptions. You can learn more about these beautiful families, and their adoptions from China, at clement-arts.org/families.
Local talent, Garrett Lee, is opening the night with his amazing Americana, singer-songwriter skills.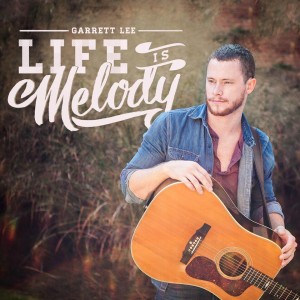 A portion of event art sales will benefit adoption. Doors open at 6:00 PM.
The 27th American Cancer Society Crystal Ball is a black tie, annual fundraiser happening at the RiverMill Event Centre at 6pm with food, games, dancing and a lot of love!
This event will always hold a special place in my heart, since my grandfather lost his battle to cancer. But also because my victorious friends, Katy Moncus and Erin Scott, defeated their fight against cancer and have helped with this incredible event.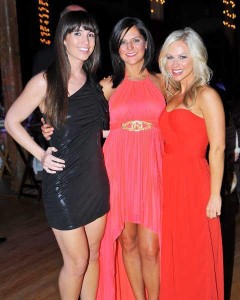 Salute to Hope will be honoring cancer survivor George Jeter this year. They will beautifully honor several cancer survivors and victims with their stories at this touching, eloquent event.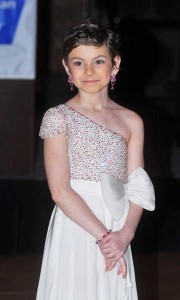 They honored this brave little girl, Penny Svenson, the year I went (2013) and to say, "I was inspired" is an under statement.
I cried as donors came forward, and lives would be inevitably changed, then the band kicked up and we had a blast.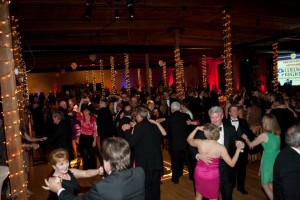 The Crystal Ball will hold a silent auction, and play several games. There will be a putting green, a wine toss and if you buy a glass ($20, or three for $50) you are given a glass with a jewel in it. Three jewels will be real in one of the 200 glasses, one diamond, one ruby and one sapphire! Who wants one?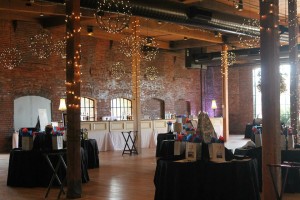 You may make a donation, purchase a table, or tickets, by going to their website. Donations can be made in memory or in honor of any loved ones.
If you think something is really cool, that is happening this weekend, let us know and we may add it to this list. 
Written by Jacy Jenkins
Pictures provided by the events and their sponsors.