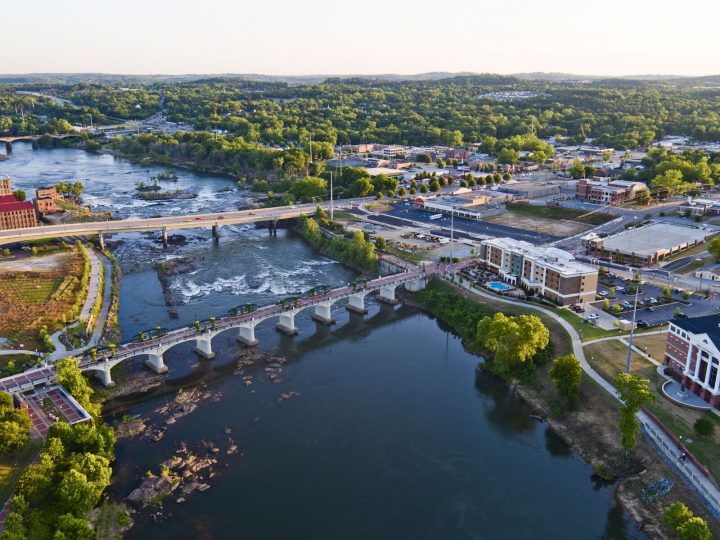 RiverCity Foundry Launches StartUp Accelerator Supporting Entrepreneurship & Economic Development Across the River Valley Region.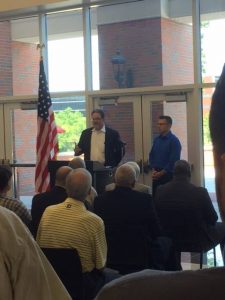 RiverCity Foundry announces the July 8th launch of their 2016 Summer StartUp Accelerator. The launch is a follow-on to the inaugural Columbus Georgia Startup Weekend, a partnership between ColumbusMakesIT and Troy University, that took place in April 2016 at the new Troy University Riverfront Campus.
As part of the Columbus 2025 Enterprising Culture initiative, this marks further investment from the Greater Columbus Chamber of Commerce, Phenix City Chamber of Commerce, Troy University and groups of business and community leaders from both Alabama and Georgia, who are working collaboratively to help startups develop successful, scalable businesses.
Accelerators have proved to be a driving force for greater innovation and grassroots economic development. Accelerators prepare prospective founders and entrepreneurs for the challenges of launching new products, technologies, and services. They also effectively mitigate the chance for startup failure.
Dr. David M. White, Vice Chancellor of the Troy University Phenix City Campus shared his thoughts on this accelerator. Dr. White states, "if we want to attract and keep young talent in a community, we must help entrepreneurs start their own businesses. A Startup accelerator is one of the critical components that helps build growing communities by helping to turn great ideas into great businesses. We have a wealth of talent in the area from both Georgia, Alabama, as well as Ft. Benning. This specific accelerator project will help us strengthen our economic engine for small business growth."
Through the RiverCity Foundry's Summer StartUp Accelerator, startups are able to develop their ideas by collaborating with mentors and experts to establish proof of concept and secure seed funding.
Once properly validated and prepared for market, startups in the accelerator program receive access to formative-stage and later-stage capital resources that are required to take their innovations to market.
Community and business sector support is crucial in establishing a solid foundation for initiatives such as the RiverCity Foundry's Summer StartUp Accelerator.
Mr. David Hehman,

part of the leadership at the RiverCity Foundry's Summer StartUp Accelerator explains, "while this is a wonderful place to do business, prospective entrepreneurs need help in properly launching their startups. There is a high concentration of FinTech, healthcare, manufacturing and business experts. The RiverCity Foundry is bringing together the best and brightest talent and mentors in business development, design, and technology to meet this need. We owe it to our community to provide a place where ideas and innovation come to life."
The summer accelerator has been made possible through generous financial support from members of regional Chambers of Commerce, community leaders, private citizens, and local businesses. Alabama Power, SCORE, The River Valley Regional Commission, Columbus Technical College, and Troy University are major contributors to this initiative.
There are still opportunities for community members and organizations to get involved and help propel this endeavor forward. The RiverCity Foundry's Summer StartUp Accelerator is relying on additional support from the community at large.
Leaders who have supported the accelerator thus far encourage everyone to rally together and do their part in supporting job creating startups, based right here in the river cities.
For more information or to support the RiverCity Foundry's Summer StartUp Accelerator please visit: columbusmakesit.com/startups.
Media Inquiries: Mr. G. William Handal gwh@gwhdesigns.com and/or Mr. David Hehman at: 706.412.9817