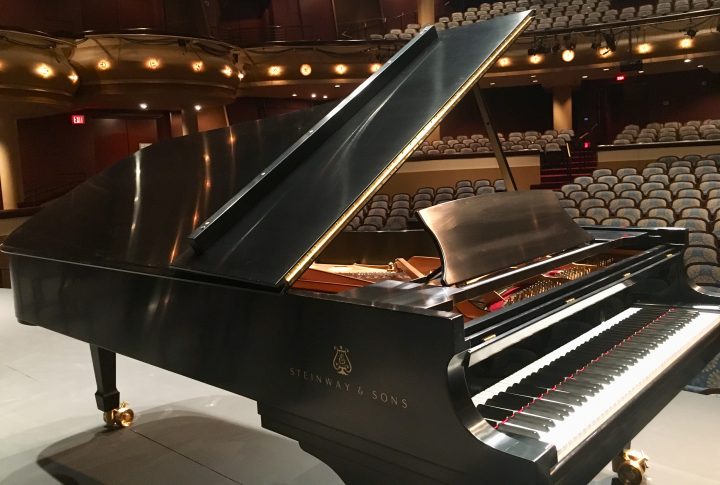 Fresh from summer break, the Columbus Symphony Orchestra returns to the RiverCenter stage tonight eager to share its new star attraction.
While plenty of excitement surrounds the return of classical piano phenom Clare Huangci to perform with CSO, the buzz building inside Bill Heard  Theatre is not about a person or a player. It's about a piano.
A really, REALLY nice piano.
This elite concert grand hails from New York City, where it was built by the legendary Steinway & Sons—its handcrafted approach begun 160+  years ago pioneering a precision that still today maintains the company's status as world's finest piano manufacturer.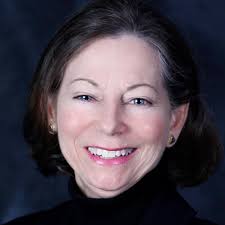 "It's wonderful," Sally Phillips says of the new Steinway, which she helped select on a visit to Steinway's factory in Queens last November with CSO Music Director and Conductor George Del  Gobbo, Executive Director Eric M. Thomas and sevral board members.
Certainly, Phillips' opinion counts for more than something:  One of the nation's top piano technicians (she's worked for everyone from Stevie Wonder to Carly Simon), she was recruited to Columbus seven years ago to take care of CSU's Schwob School of Music's endowed fleet of 74 Steinways, which she maintains on a daily basis in addition to touring for the CSO and running her Piano Perfect store and shop in Midland.
An authorized Steinway & Sons dealer, Phillips spent several days with Del Gobbo picking the perfect piano.
"We had to make sure they understood what George was looking for," Phillips recalls, noting the company would prepare six pianos at a time for them to play in its selection room. "George had a specific sound in mind. He wanted an individual sound, a big sound capable of filling up Bill Heard Theatre—big enough to cut through 100 pieces of orchestra and have a lot of presence in a huge concert hall."  
Phillips helped negotiate the purchase price of $145,000, which the nonprofit CSO was able to pay for thanks to a successful fundraising campaign and by trading in its old Steinway. Approaching 30 years old, the CSO's first-ever Steinway was starting to show signs of age and would require repairs too expensive ($80,000) and too long (10 months) for the city's professional orchestra.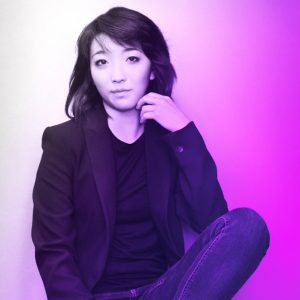 "This is a huge improvement," Phillips says. "The CSO needs a piano operating at 120% and the 30 year old couldn't do it anymore. I just tuned [CSO's new Steinway] and think that Clare's going to be extremely happy with it."
In an email to Electric City Life, Huanci calls the new Steinway "a perk" of her bi-annual collaborative concerts with CSO, which she calls an "essential" part of her high-demand global touring schedule.    
Playing a program designed to showcase Huangci and the new acquisition, the CSO's two stars on stage will play arguably the best concerto ever composed for piano, Brahms' Symphony No. 4.
Combined, these ingredients should cook up something special.
"Maestro George is the greatest to work with," she explains. "Playing with him and the CSO is always invigorating and inspiring. Playing repertoire favorites is an added bonus. When the chemistry is right, we can create the magic!"
Columbus Symphony Orchestra Presents
"Rachmaninoff Meets the New Piano"
7:30 p.m. Sat., Sept. 8, 2018
RiverCenter for the Performing Arts
Tickets $20-$39