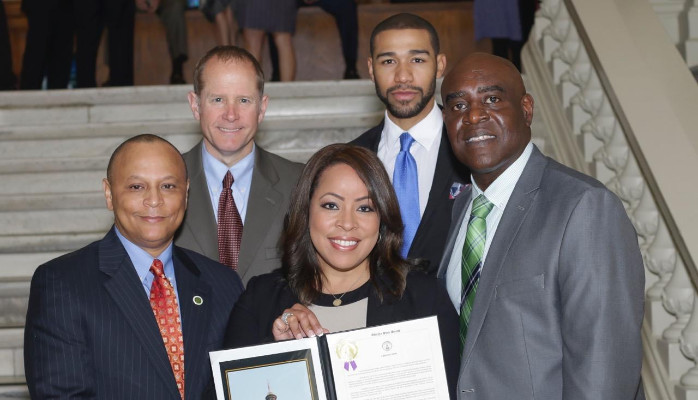 Visions Production Faith-based feature film "REDEEMED" to be produced by Manns/Mackie Studios in Columbus, Georgia from 29 November-15 December, 2018.
Visions Production, a North Carolina based feature film production company has tapped Georgia based feature film production company, Manns/Mackie Studios (My Brother's Keeper) to produce "Redeemed", its first feature film project.
"Redeemed" a faith-based legal drama and adaptation of the novel "Serving Justice" by Jacqueline D. Moore will be produced in Columbus, Ga with principle-production scheduled to start on November, 29th, 2018.
Vickie Adams, "Redeemed" Executive Producer and CEO, Visions Production stated when asked why she selected Manns/Mackie Studios to produce her company's flagship feature film, she stated,
"I first met Ty Manns and Bishop Mackie at the International Christian Film Festival in Florida earlier this year. They both were genuine and I could feel that there was a connection and I reached out to them to produce my movie. They have a strong film background and I know that they will make a great movie."
Ty Manns (The Wish, A Question of Faith, My Brother's Keeper) is currently conducting script rewrites, will Direct the film, and will be a Honorary Judge for the Way Down Film Festival on October 19-21, at The Springer Opera House.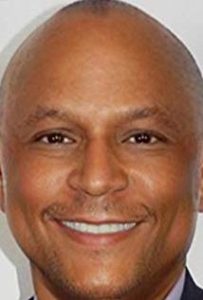 When asked what made this project interesting to him and Manns/Mackie Studios, Manns stated
"The story! It's an incredible faith-based legal drama that takes on relevant social issues happening today in this country. The characters are layered with conflict and it's a cast with strong, professional female characters, which makes telling this story even more interesting for me."
After becoming the youngest female, minority Judge elevated to the Bench in her state, Angela Sylvester quickly finds herself trapped into a "Kids for Pay" prison scam orchestrated by her boss, Judge Anthony Paulino. Fearing her legal career and dream of becoming a Federal Judge is over, she struggles and her career spirals out of control. Afraid, she takes the advice of a close friend and turns to her faith to find the strength needed to redeem herself of the crimes committed.
"Redeemed" will be shot in and around Columbus, GA. Director, Ty Manns stated, "Columbus is a great town for creatives and I pray more producers will eventually come here and produce their films and TV shows. We shot our Manns/Mackie Studios production, "My Brother's Keeper" in Columbus, GA this past June and the city opened its doors, resources and talents in a way that allowed us to make all our days and complete the production on time. We're looking forward to working with Dr. Dana Gibson, Dean over the Columbus State University film production department to give some of the film school students invaluable internship opportunities and the City's Film Commission for much needed resource support."
This will be the second film produced by Manns/Mackie Studios in Columbus, GA this year, and according to Bishop Charles Mackie (Executive Producer and COO, Manns/Mackie Studios) they are scheduled to produce a third feature film written by Writer/Director Ty Manns titled "Mustard Seed" in Columbus, GA first quarter, 2019.
Manns/Mackie Studios is a Georgia based concept to distribution, independent feature film production company. The company's feature film credits includes, "The Wish" ""A Question of Faith" written by Ty Manns and produced by Silver Lining Productions, "My Brother Keeper" currently in post-production.
Visions Production is a North Carolina based film production company. Visions Productions previous projects includes, Broken Warrior, a film based on soldiers returning home from war with PTSD. Pure Justice, a film focusing on a female attorney that is a risk of being disbarred due to unethical practices. Saving Billy, a film focused on homelessness and how anyone can become homeless at any given time due to unforeseen circumstances. These films has received over 20 official selections and four wins in 2018.